Is there really a love stronger than a Directioner's love? We're pretty sure there isn't.
One Direction fans have got to be the most dedicated and loyal fans in the world. Not only are they totally committed to the boys, but they're also totally committed to one another too.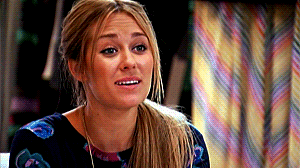 Early this morning, a Twitter account named '#RIPDirectionerSej' was created and the hashtag took the trend chart by storm.  The reason behind it will warm your heart.
This tweet is pinned to the account.
Hey @onedirection please do take time to read this for our dearest friend Jessa "Sej" Jabonillo @Iousies @JabonilloJessa #RIPDirectionerSej pic.twitter.com/kOCGUAwht1

— #RIPDirectionerSej (@YSLSLIQUE) November 14, 2016
The note reads:
"Sej died at around 07:30 am Nov 14 2016. She is a Filipino Directioner. She has leukemia and has been battling this for 1 year. She had too many complications until her life was taken away from her. Today is her first burial in Iloilo. Please visit Tabuc Suba, Jaro, Iloilo City if you are near her. And lastly, please tweet #RIPDirectionerSej and include your memories with sej so that this can be noticed by the boys. This is the last time for the boys to notice her."
The account is full of retweets from other Directioners who have used the hashtag.
OMG I don't know her but she was in our family <3 May She Rest In Peace :( #RIPDirectionerSej

— 💗 (@IonaSpiteri1DZ) November 14, 2016
#RIPDirectionerSej we lost a part of the family, heaven won another angel 😇

— Nicole Sulkin (@nicole_sulkin) November 14, 2016
#RIPDirectionerSej
This is truly tragic.
We lost a part of our big family. I didn't personally know her but i'm sure she was and is amazing

— Elizabeth (@wachuchurumi) November 14, 2016
We really hope the boys do notice this. Such a truly beautiful thing for a fandom to do, don't you think? Let us know your opinion in the comments below.