Jeff Kinney's story of a weakling middle school kid was first published in 2007, after nearly 10 years of it being in the works and available for online reading.
Now, the author, who had originally wanted to be a cartoonist, is on his 10th book of the wildly popular 'Wimpy Kid' series – and here's the cover, as doodle-y and perfectly simple as ever.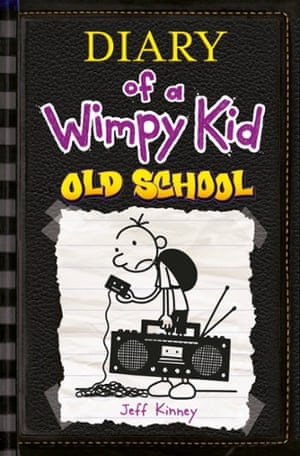 If you're into the trials and tribulations of a less than popular pre-teen adolescent, and more hilarious doodles, than you should most definitely pick up the latest addition to this best-selling series.
In fact, seeing as this hilarious book isn't out until November 3rd this year, you have more than enough time to catch up on the other 9 books, if you haven't read them yet.
http://www.amazon.co.uk/Old-School-Diary-Wimpy-book/dp/0141364726/ref=tmm_hrd_title_0?ie=UTF8&qid=1430232373&sr=8-1
More bookish articles