You think you've seen it all before with YALC? Wrong. Ireland's got something new in store for you and it's the biggest YA convention in the country, hitting Dublin for the second time this October with more big names and bookish delights than you'll know what to do with.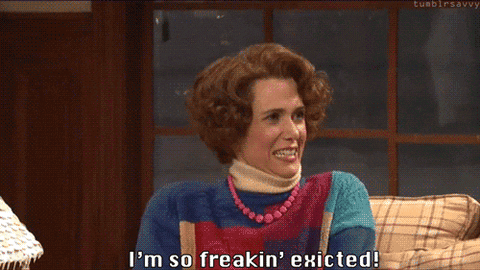 We've found out exactly why this book con is blowing up the internet and just what makes it so completely awesome.
1. "26 authors of awesome, 38 ninja sidekicks, 400 YA nerd assassins"
So it came to pass : @easons #DeptCon2 is SOLD OUT!
26 Authors of Awesome. 38 Ninja Sidekicks. 400 YA Nerd Assassins.
This is gonna be EPIC! pic.twitter.com/ZlxwJpJTNF

— DEPARTMENT 51 (@Dept51) September 21, 2016
That's right, there's going to be some pretty epic authors at the event and even more cool panels going on. Do you reckon we could visit every single one? Because we don't want to miss a single thing.
Whether you're after fantasy, mental health in YA, feminism, contemporary, romance or witchy reads, there's something for everyone.
2. Tickets were cheap as chips!
A ticket for both days of DeptCon2 is only €20 – can you believe that? We just want to throw all our money at Easons and Department 51 because these are the kinds of bargains we need in life.
And what makes it better? The less money you spend on a ticket for the event the MORE books you can buy to get signed by your fave authors. Right? Right?
Who cares if you're on a book buying ban, these savings are not to be missed.
3. You don't have to miss school to attend
The event might run on Friday the 14th and Saturday the 15th but on Friday the events don't start until 3:30pm so that gives you plenty of time to (hopefully) arrive after school.
Because your education is important. Maybe even more important than books (*GASP*).
4. Your fave fantasy authors will be there, including Sarah J Maas
This is not a drill. This is not a drill. Sarah J Maas is legit going to be in Dublin in a few weeks time.
We can gaze upon an actual real life goddess whilst she signs our books. This is crazy, so crazy.
She'll be chatting from 8-9pm on Friday 14th October and then signing from 9.
Brb while we try find our chill.
5. And Laini Taylor…
As if this couldn't get any better, Laini Taylor author of 'The Daughter of Smoke and Bone' will be there from 11am on Saturday to do some chit chat and signing too.
How are we supposed to reign in the fangirl this weekend?!
And don't forget your other faves too, because the likes of Holly Bourne, David Levithan, Lisa Williamson and Carnegie-award winning Sarah Crossan are all going to be at the Trivoli Theatre across the weekend too.
For a full schedule of who's not-to-be-missed check out the Eason site.
Unfortunately this year's events is SOLD OUT so if you were planning on catching the likes of Sarah J Maas on the streets of Dublin and you don't already have a ticket then sad times ahead.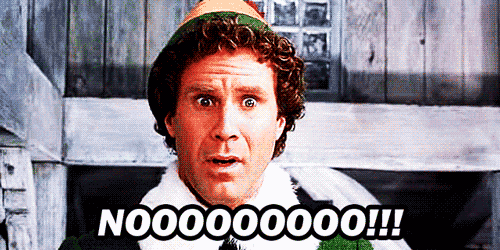 But for those of you eager enough to snag tickets already, there is so much to look forward to and we reckon this post completely proves that.
Will you be at DeptCon2 in a few weeks? Come share in our excitement @maximumpopbooks because we're overflowing with it and even if you're not off, let us know who you wish you were meeting in the comments below.