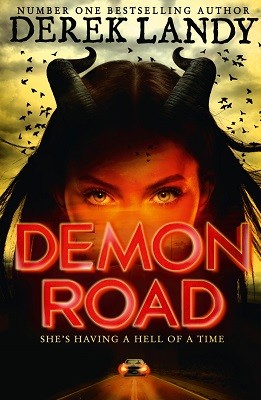 We here at MP! have got a bit of an obsession with fan art – and even more so when it's for one of our fave books this month. Derek Landy's 'Demon Road' is about a rip-roaring American road trip with blood, gore and a full-cast of hellish creatures, and is one book that we think deserves a boatload more sketches, paintings and paper mache creations.
After much searching through the perilous landscape of the interwebz, we have gratefully located some cracking pieces of our favourite demon-girl Amber. Check them out below and let us know what you think @maximumpopbooks.
Source: http://elimawn.tumblr.com/post/129565254595
https://instagram.com/p/7H2c5bhSgN/?taken-by=detectivepleasant
Have you drawn/painted/created anything related to Derek Landy's 'Demon Road'? We'd love to see all your sketches, paintings, paper-maches, costumes, photo manipulations – whatever! Tweet them all to @maximumpopbooks.
Get your copy right here, right now.
More bookish articles?