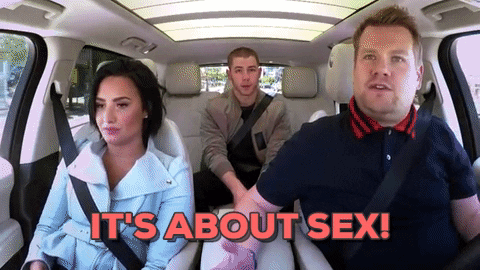 It's what we're all thinking.
Nick and Demi are currently in rehearsals for their 'Future Now' tour, which starts in June, but they found time to pop in to do a 'Carpool Karaoke' with James Corden yesterday and it might just be even better than Adele's.
Of course, Nick and Demi are literally so cute together it's unreal and we ship them harder than 'Apple' ships iPods, but they cleared up any doubts that they are endgame in this totally revealing 'Carpool Karaoke'. It's clear that they have majorly friend-zoned each other which is actually really refreshing. They behave more like siblings and, like only a true sister would, Demi mercilessly dished the dirt on Nick's love life and they laugh about when Nick used to wear a purity ring. No sign of that now! She is 'Stone Cold' and we love her for it. Nothing wrong with being 'Confident'.
Then things got really 'Close' really quickly.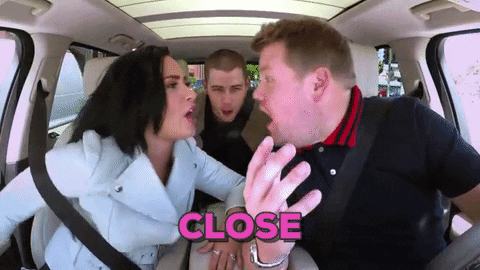 In fact, they got so close that Demi almost hit the camera.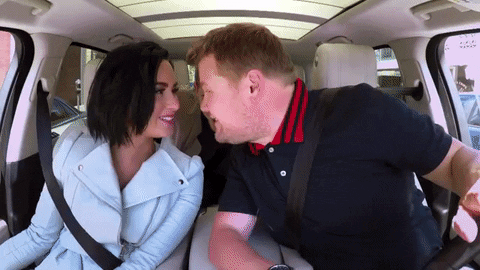 Then Nick talked about when he performed in chains at London gay club Heaven and the mental image made our heads explode (and James' too!)
Oh look what we found online. May the images exist only in your mind no longer.
Then they all decided to form a band and busk on the street. Damn those lucky bystanders!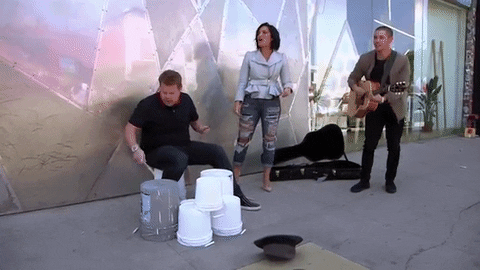 Watch the full video here:
We just can't get over how amazing this 'Carpool Karaoke' was. If you think Nick and Demi are the ultimate double act then tweet us @maximumpop.