As you may remember, a little tune – actually it was a stonking massive tune – named 'Confident' by Demi Lovato leaked onto the internet just over a month ago, and we were one of the first to cover it. Since then, the leaked track has been promoted to official single status (you're welcome Demi) and a music video for the track is coming very soon.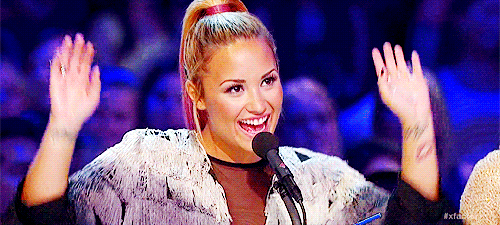 Demi uploaded a fourteen-second long teaser for the music video to Twitter and Instagram yesterday (October 3) and revealed that we'll be able to watch 'Confident' in all its glory on October 9. Wait, THAT'S FRIDAY!
#CONFIDENT IS COMING. Video premiere Oct. 9th!!!! http://t.co/KwOryUceRihttps://t.co/LNFiUd2Pxd

— Demi Lovato (@ddlovato) October 3, 2015
She's looking hot af, as per usual.
How excited are you for the 'Confident' music video? What do you want to see from it? Let us know on Twitter at @maximumpop.