We here at MP! TV caught up with Aussie beauty Delta Goodrem to chat about her brand new single 'Wings' but more importantly so she could draw a self portrait for us.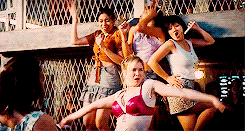 The massive babe spilled on loving Harry Potter and wanting Hedwick for a pet (we will fight you for him Delta) and her own plot twist for the new Bridget Jones movie, we hope they  take it on board it's a blinding idea.
'Wings' is out now so make sure you go and grab a listen.