If there's one thing we're all queens of it's playing the ultimate procrastination game. Between horrible, unnecessary 9am starts which make us tired 24/7 and a whole array of fan projects to get involved in and keep our fangirl hearts pumping, we sadly have little time for essay writing.
Procrastinating is just so fun and easy but then your deadlines loom even closer and before you know it you're Stage 10 Stressed Out. We may have just found the secret answer to bashing out those words though, in the form of the most dangerous writing app ever.
Here's what happened when we tried using it to finish our essay on time after a weekend of binge watching our fave movies:
First off we had to decide on settings and difficulty. The aim of the game is to get you writing non stop – if you don't write anything in 5 seconds you'll die and everything you've written on the app up until that point will be erased.
That's right, it's high stake gaming people. Would you risk it? We decided to.
As newbies we decided to stick to standard mode on a 3 minute session but oh boy were we seriously overestimating ourselves because even the easiest level was HARD.
Seriously, on our first try we managed to write these two lines in 30 seconds and still died.
The screen starts going red at the corners when you're about to lose and you'd think that would be enough to motivate you to type but it really doesn't. Instead it floods you with the WORST PANIC EVER. Think 'Countdown' in those last few seconds before the timer runs out.
UGH! At this rate, we were never going to get anywhere with our essay. The purpose is to stop us procrastinating and help us get typing – typing anything – but the pressure to type something worthwhile is pretty big and we're not sure we can deal with it.
Eventually we were typing fillers rather than actual words just to try and beat the game. Potentially not the best mechanism for essay-writing.
When we sat down and actually typed relevant things it was going well but with each word we typed we were also terrified we were about to die again and lose all our hard work.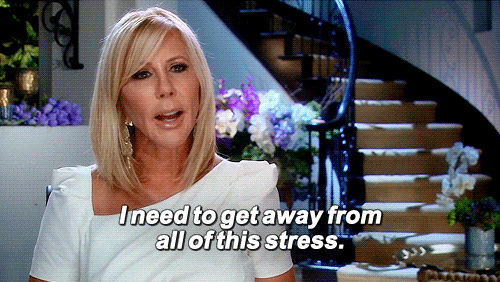 What was the next attempt, then? Oh, only the hardcore section. Why not give it a go, eh?
With no idea what to expect we jumped in and, well, this is what we were greeted with:
Yeah, we had to double take too. Say whaattt?
On hardcore mode you can't even look back over what you've already written – you can see one letter at a time and just have to guess from there. So if your mind wanders, like ours inevitably did, then tough luck you'll never know what it said unless you somehow manage to ramble your way through the three minute session like we did.
This is literally us right now. We're losing our damn mind.
Please come back when we're not about to have a breakdown over completing this essay in time.
We figured a high risk game like this would motivate us to write like we needed to and, whilst on occasion we did write a decent amount, the pure stress of having to write write write without editing our words kind of made us a mess.
Unless you know very specifically what exactly you're writing it's going to be quite difficult to get any ideas down onto the screen in the time frame. And even if you get in the flow with some awesome analysis that will blow your teacher's mind, well, you've got to run that risk of losing everything you've already done and ending up spending a ridiculously long time just keyboard smashing to stop the app deleting your work.
Not our idea of a relaxing evening spent essay writing, if you ask us. Maybe we'll stick to traditional pen and paper in the future.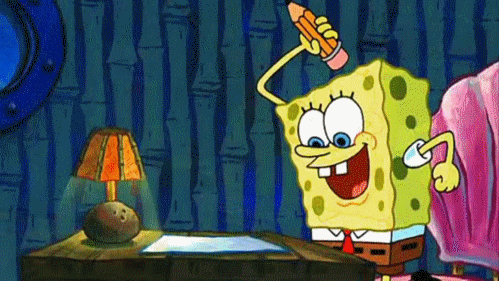 We reckon this could be pretty useful for some projects though. If you're feeling up to it, it would add an extra high pressure level of stress to NaNoWriMo this November.
Do you think you'll be trying out the most dangerous writing app or are you going to give it a miss? Let us know in the comments, especially if you give it a go yourself.