If you love Dan and Phil as much as we do, you'll know that they're *literally* the cutest duo ever to grace YouTube.
Aside from being mega funny and completely down to earth, they're also the kind of people your gran would definitely invite round for Sunday dinner, and we are totally on board with that.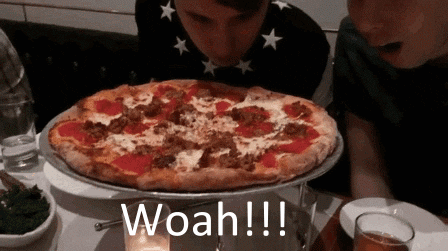 We don't think anyone in the world could dislike Dan and Phil's YouTube creations, so it comes as no surprise that they won BIG TIME at this year's BONCAs (otherwise known as the British Online Creator Awards – in case you were wondering).
Despite being up against some AHH-MAZING YouTuber duos like Jack Maynard & Joe Sugg and Sidemen for the 'Collaboration of the Year',  Dan and Phil were crowned victorious.
If you've seen 'Phil is not on Fire 7' you'll know why this was a winner, and if not, GO AND WATCH IT AS SOON AS YOU FINISH READING THIS.
Their second win came courtesy of the 'Film of the Year' category, where the duo were crowned kings for their genius creation 'The Amazing Tour is Not on Fire'.
TBF, anyone who microwaves their laptop for the purpose of entertainment is a winner in our eyes (though we'd recommend not trying that at home).
The two were also pitted against each other in the race for the 'Creator of the Year' award, with other nominees including Zoella and PJ Liguori.
When Phil won the category, everyone thought it was going to get preeetttttty awkward (understandably), but what he did to accept the award brought tears to our eyes.
ERR, HOW DID WE ALL MISS THIS DAN AND PHIL HARRY POTTER 'FILM CAMEO'?
YOU CAN NOW BATHE WITH DAN & PHIL…AND IT'LL COST YOU LESS THAN £5
On winning the award, Phil said:
"2016 has been an incredible year for me, and to think that this started with a webcam is pretty mind-blowing! I want to share this award with Dan as we've achieved everything this year together and say thank you to our amazing community of followers who give us so much support."
He also invited Dan onto stage to accept the award with him, saying, 'I've spent majority of 2016 with another person.. Dan Howell, so I think it's only fair that he comes up here and shares this with me'. 
While onstage, Dan said, 'It's like you're (Phil) Beyoncé and I'm Taylor. Who will be our Kanye…? PJ?'
OH YOU TWO. BE STILL OUR BEATING HEARTS.
Other winners on the night included Zoella,  Troye Sivan and Caspar Lee. We think they're all super deserving of the BONCAs accolade, and we're already excited for next year's event.
You can check out all of our pics from the night in the gallery below, and don't forget to let us know what you think of the BONCAs winners!