It goes without saying that Dan and Phil were basically BORN to entertain us via the medium of YouTube.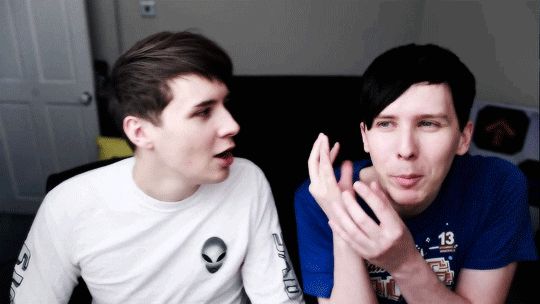 But aside from YouTube, the two are also pretty darn talented when it comes to the silver screen.

Having already starred in the likes of 'Fainthearted', 'Big Hero 6'  and and 'Rejects', the pair have now recreated a load more of our FAVE films for their 2017 calendar, and we have a sneaking suspicion that this may be a hint at future projects (or at least, we're hoping so).
Prepared to have all your favourite fictional universes ruined (their words, not ours)? Let's do this…
They've been giving Zac & co a run for their money.
Our personal fave <3
Aaaaannd an absolute classic.
Wait, sorry, WHAT? That has to be one of the WEIRDEST things we've ever seen.
While we're not so sold on the whole Shrek thing, we can *totally* get into Dan and Phil donning HSM gym kits and the Harry Potter get up.
In fact, we think that J.K. Rowling needs to sign them up for the next Fantastic Beasts film RIGHT NOW.
POTTERHEAD ALERT! J.K. ROWLING KNOWS WHO SHE WANTS TO PLAY YOUNG DUMBLEDORE IN FANTASTIC BEASTS
YOU CAN NOW BATHE WITH DAN & PHIL…AND IT'LL COST YOU LESS THAN £5
What film do you want to see Dan and Phil starring in IRL? Can you see them blending in with the crockery in the upcoming 'Beauty and the Beast' film? Maybe you can see one of them playing young Dumbledore in the next instalment of 'Fantastic Beasts'.
Leave a comment below and let us know – we'd love to hear your ideas!
Oh, and you can get your hands on a calendar for less than a tenner here.