When you think of the modern British family, the Beckhams don't necessarily spring to mind. With caring (and totally fit) football legend father and original sass queen and business savvy Spice Girl mother, they're pretty much the ultimate parents. Yep, David and Victoria Beckham are parent goals… if that's even a thing.
We've seen their children do some pretty amazing things so far, with Romeo modelling for Burberry and Brooklyn photographing a fragrance campaign for the same designer, you'd think 11 year old Cruz would follow in his older brothers' footsteps and go into fashion, wouldn't you?
Well, you'd be wrong. Cruz has actually kick-started his music career today by releasing a Christmas song called 'If Everyday Was Christmas', which was previewed on Capitol Breakfast this morning. You've got to listen to it!
He's clearly following his mother's lead! The coolest part about it is that he's managed by Scooter Braun, who also manages Justin Bieber. Are we seeing Justin Bieber 2.0 here? Is Cruz Beckham going to be as big as The Biebs? We could see it happening… Or, perhaps they could collaborate. Whatever happens, we just know Justin would definitely approve of this track.
The proceeds for the track also go to Make Some Noise, a charity that help disadvantaged young people. Aw! We also love the album art too.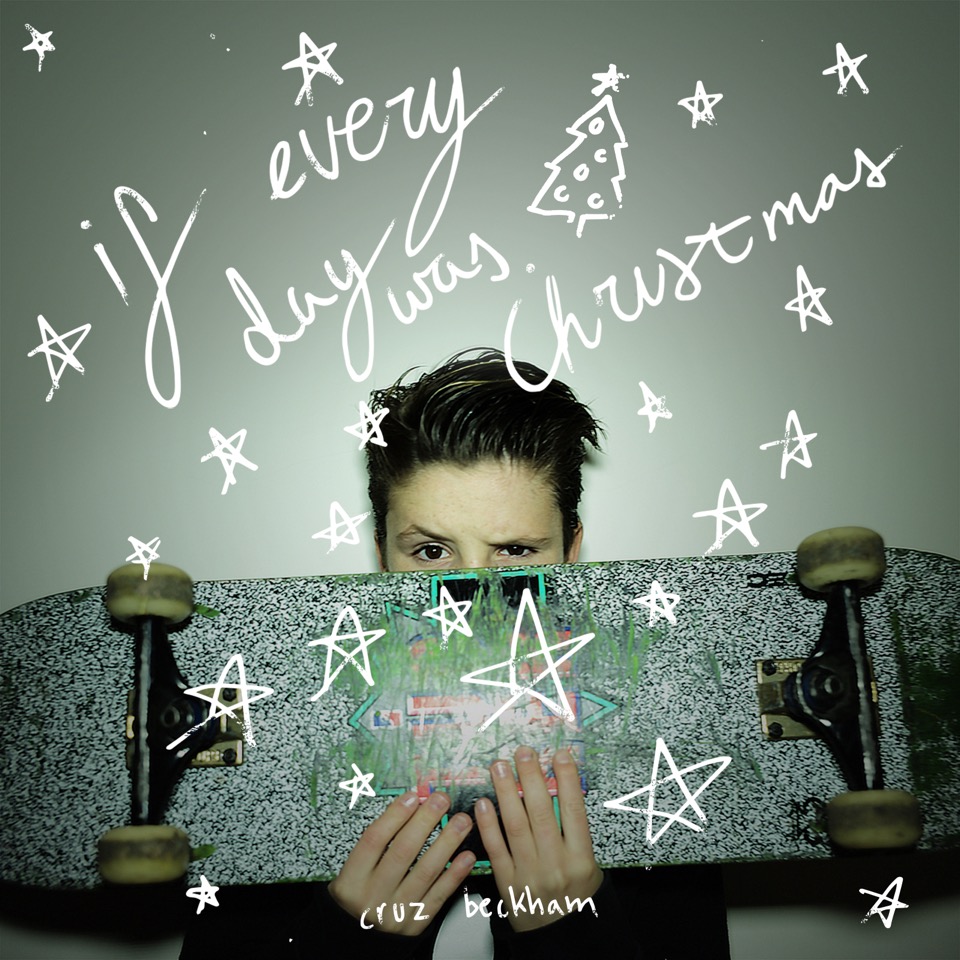 The title got us thinking though, what would you do if every day was Christmas? What do you think of the song? Let us know in the comments below!