Are bodies really supposed to move like that? These snake-like pop stars really do amaze us with their moves, but some of these guys have seriously been limbering up. Either that or they'll have a whole lot of explaining to do to the chiropractor tomorrow.
He glides across the floor like a slippery fish, in the best way possible.
She's been singing for so many years, it's gotten kinda boring for her, so she likes to do yoga at the same time and also pretend she's in 'The Matrix'.
We always knew The Fooo Conspiracy were flippin' awesome, but not literally! Perhaps the real conspiracy is that they're secretly otherworldly reptiles wearing human skin.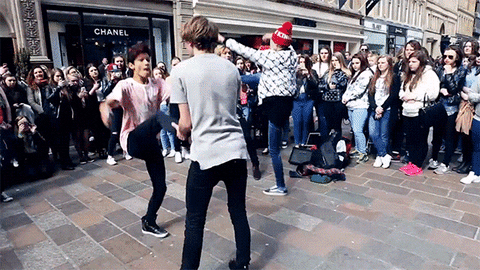 Come on. You always kinda suspected that Jason could fly didn't you.
The tightness of Harry's shirt defies every law of the universe and therein lies the genius.
One minute his leg is over there, the next it's in your face and you're pinned to the floor. Wouldn't want to run into Chris in a dark alleyway.
Her booty has always defied all the laws of gravity. In EVERY way possible.
Knees don't move like that in the natural world.
Goodness me! Is it really necessary to thrust quite so aggressively? Who are we kidding? Of course it is when it's JT!
A good strong base here but surely her knees should have buckled by now? Nope. She's super RiRi, that's why!
Superheros or supervillains? Will these popstars use their hyper-flexibility for evil or good? Tweet us your theories @maximumpop.