Our hearts are breaking for the LGBT+ youth across the world after Connor Franta took to YouTube this week to air his one big regret from growing up gay.
We all know what a dangerous time it is to be LGBT+ in the current climate post-Donald Trump but it's icons like Connor who keep the community moving forward in times of deep unrest. Shedding light on the struggles of high school "in the closet", Connor has just spoken out about a key part of adolescent life LGBT+ kids miss out on that you might not have thought about before.
Members of the LGBT+ comunnity: our hearts go out to you.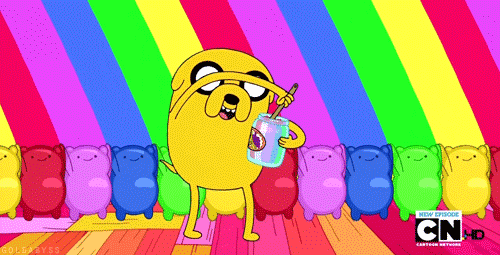 ---
Troye Sivan releases LGBTQ+ anthem 'Heaven' during presidential inaugration as a massive middle finger up to Trump
7 times Troye Sivan and Jacob Bixenman were the perfect couple
---
After uploading his coming out video 2 years ago, Connor has been open, out and proud of his sexuality – and so has the community.
Like many other YouTubers who came out online – including Tyler Oakley and Dodie Clark – he's been filled with an overwhelming outpouring of love and support from viewers across the world, which is why it's kind of upsetting to seeing him getting raw and emotional about the one thing he and other closeted LGBT+ people missed out on.
In his latest video 'My One Gay Regret' he confesses how left out he felt not being able to hook up with other boys during his time at high school and university. Being in the closet and coming to terms with his sexuality meant it was a confusing and isolating experience – and it's one so many people are still going through.
"I just feel oddly cheated, y'know? I just see my friends go and kiss boys or kiss girls at parties and then talk about it the next day. I didn't get to do that."
He continued with:
"I feel so left out of that culture."
Even though many students go through high school without kissing or having sex (which is totally okay!), we can completely see why those in the closet might feel left out. Hook up culture is so prevalent in high schools that for ANYONE who isn't engaging in it it can be isolating, but moreso when, as Connor talks about in his video, you can't even be sure of what your own feelings are, or whether your crushes are straight or not.
We're glad that LGBT+ youth across the globe can be out and proud now and hope that, as society continues to progress, so do attitudes towards the community so that more and more we can celebrate being filled with #pride.
Watch his full video here – but be prepared, the video may not be sad but you're going to need your tissues at the ready because of his heartbreaking honesty:
How hard did you cry? Let us know in the comments how much Connor's openness and honesty means to you too.