There's no denying that Charlie McDonnell (AKA Charlieissocoollike) is one of the sweetest guys on the YouTube scene.
He's won our hearts with his ridiculously amazing musical covers, he's been real about mental health disorders, and he's basically just made us all smile.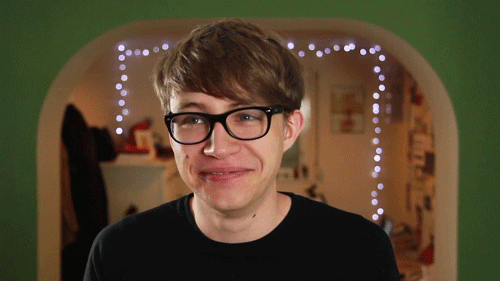 And now, being the YouTube OG that he is, Charlie's gone and released a book. But this isn't any old autobiography — this is a book all about science and how awesome it can be. YASSSS CHARLIE.
To celebrate the launch of his new book 'Fun Science', we sat down with Charlie to talk YouTube gripes, scientific exploits and how he's feeling about his new literary journey.
Congrats on 'Fun Science'! We cannot wait to get our hands on a copy. What's one of your favourite aspects of the book? I'm so happy with Fran and Dave's work on the illustration and design respectively. They're both incredibly talented, and they totally managed to transform my text into something that looks and feels like a very different kind of science book!
I really wanted it to be as accessible as possible (given that science can sometimes be quite an intimidating topic) and they absolutely nailed that.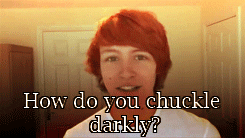 Obviously the concept of 'Fun Science' originated on your YouTube channel. Do you think you'll ever broaden the educational segment into other things you maybe enjoy, such as music or maths? (Can maths ever be fun?) Well, I think the reason Fun Science works for me is because I'm genuinely a huge science fan, and that enthusiasm really helps me when I'm trying to explain scientific concepts to people. So, if I ever was going to try and make a new "Fun Maths" series or something, I'd go on the look out for a big maths fan to host it!
As the first UK YouTuber to hit 1 million subscribers, do you think you'd ever write a book about your career? Maybe one day… but to be honest I'd like to have a bit more of a career before I sit down and write a book about it!
One thing that is particularly interesting to me right now is the topic of digital celebrity, so I'd love to write a book about that an include some of my own experiences in it, as well as those of others like me.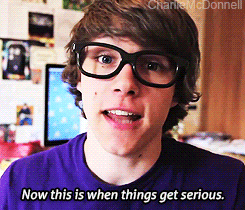 Hypothetically, what would you call it? Well, if it was a book about my career, right now I'd want to call it "Unfollow Your Dreams!" I'll leave it up to you to figure out what that might mean though ;)
What are your hopes for your YouTube channel now? I'd really love to turn it back into a place where I can just play around again. For a long time it was the be all and end all of my whole career, but now that I've started to diversify a bit (with the book!) I'm hoping that'll give me a bit more freedom to take my YouTube channel a bit less seriously. Honestly I think that'll help me to make some more fun stuff!
You've been quite honest in the past about the pressures of YouTube and creating good quality content. Is there anything you regret about your time on the platform? Wow, yes, I regret lots of things. I think the biggest is probably that, in recent years at least, I felt like I was playing things a bit too safe with my content — like I've been trying to match people's expectations of what I should make rather than exceed them or surprise them with something new.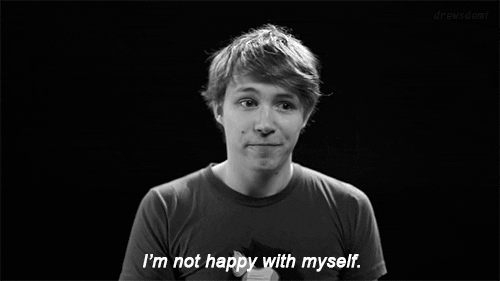 I think I'd be a bit happier with my body of work if I'd taken risks a bit more often.
Finally, summarise 'Fun Science' in just three words. (Obviously you can't use 'fun' or 'science'!) Enjoyable existential crises!
After all that, you're probably  definitely dying to get your hands on a copy of 'Fun Science', right? Luckily, we have one very special SIGNED book to give away, and entering couldn't be easier.
To be in with a chance of winning, all you need to do is:
Head over to Twitter
Follow @maximumpop
RT the tweet below
The winner is @BecciOVERTONES. Congratulations!
The comp is open to UK ENTRANTS ONLY, and closes at 7pm on 28/10.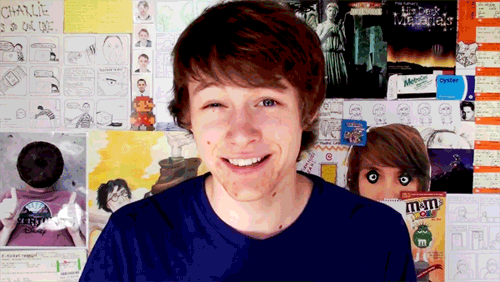 And if you don't want to risk missing out, you can always get your hands on a copy of the book here.
NEVER MISS YOUR FAVOURITE AUTHOR AGAIN WITH THIS BRAND NEW BOOKISH SITE