In Kerry Drewery's 'Cell 7' things aren't quite what they seem.  With the general public deciding who is guilty and innocent with just a phone call, a torturous live gameshow will decide the fate of the population's rulebreakers.
Martha has admitted to murder – but is she guilty? Or is reality sometimes more complicated than the images shown on TV?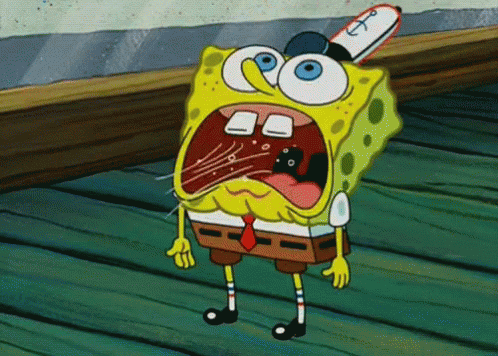 With all the hours we spend browsing the interwebs we know the latter question is definitely true. Nothing is ever as it seems and these 9 misleading pics we've found prove it:
1. Every photo of the surface of Mars proves alien existence
Or, um, maybe not? There have been so many pics shared around in the last few years which "conclusively" show alien life that we could've made this whole listicle just that. Here's one of them:
A lot of people reckoned that humanoid figure down in the bottom right is secretly some sort of Marshian woman, and the other circled areas are houses, but we'd place money on the fact these are juts some interesting shaped rocks.
Plus if NASA did know there were aliens out there but were trying to keep it a secret, would they really release pics like these? Nah, we don't think so.
2. Michelle Obama said what?!
Not too long ago Michelle Obama posted this picture online, except the sign in her hands originally read #BringBackOurGirls to raise awareness for a large group of abducted Nigerian schoolgirls.
Of course, the internet responded as the internet responds, and a whole crop full of convincing (and some not-so-convincing) Photoshopped pictures turned up with new signs. We'll let you figure out the real from the not-so-real.
3. Nessie or nah?
When Help2Rehome Scotland posted these fishy snaps on their Facebook page, shared by a local Scottish dogwalker, the country went mad at the possibility ol' Nessie had been found.
Unfortunately, while the pictures certainly are real, it's all a bit misleading and we're pretty sure these are so not the remains of the Loch Ness Monster.
4. Summer sun… or not
We're always so jel every time we flick through our friends' Snapchat stories and see they're sunning it up in some warm, Mediterranean country but this guy's just proved you can fake it til you make it.
Maybe we'll think twice next time we see our friends' #summergoals pics.
5. Hotdogs or legs?
Speaking of, we never thought we'd have difficulty telling the difference between hot dogs and legs until this craze started up one summer.
We're looking at this pic right now and we're still not sure tbh. Leave your guesses in the comments.
6. Bigger chest without the surgery
A Tumblr user trolled a guy asking for nudes so bad when she tricked him into thinking her knees were actually her boobs.
We can't stop laughing at this one. Wonder if he's figured it out yet?
7. When bae caught u slippin
Cute pic, right until you notice the mirror in the background.
Whoops, this woman probably feels incredibly stupid for not realising she has a mirror right behind her showing her lies and bae-less room.
8. Hang on… what?
We still do a double take every time we spot this pic and it's hilarious each and every time.
This is NOT a boyfriend hugging his girlfriend but rather the other way around. Trippy right?
9. No genetic mutations were needed in the making of this photo
Those arms are craazzzzy long. Or, wait, what? No?
Turns out that's just a bunch of different kids' arms and the child in the middle doesn't have arms twice as long as their body. Oh.
Just like these photos made us double take and examine closer, that's what you need to put to play when reading Kerry Drewery's 'Cell 7'. Remember: things are NOT as they seem.
We might not be able to handle a night inside Cell 7 but we CAN handle reading this stellar novel. If you haven't read it already what are you waiting for? Get your copy stat before someone puts you on 'Death is Justice' for your crimes to YA.