Just like River in Laure Eve's stunning new release 'The Graces', we're all pretty obsessed with the cool, mysterious locals. Or rather, the celebs we can only dream of living next door to!
There's a whole bunch of charismatic but scary peeps we'd love to be BFFs with but these 14 people have their own cute obsessions and we just can't get over their dedication.
1. Ginny Weasley
Harry and Ginny might be our OTP, but we'll never forget the utter fangirl she was back in 'Chamber of Secrets'. The poor soul could barely speak in front of him! And who can forget the infamous Valentine's Day poem:
Tbh we'd be pretty starstruck by the actual IRL Harry Potter too. Somehow we doubt we're going to end up married to him with 3 kids though, damn.
2. The girls from 'Kill the Boy Band'
Let's not lie, this group of extreme fangirls take it to the next level when it comes to boyband obsession. The ladies from Goldy Moldavsky's debut are crazed, deluded, and just a little bit psychopathic but we love them anyway.
Don't worry though: we've got a prep kit for ultimate stalking survival. Just in case, you know, you want to kidnap a boy band member too (totes don't recommend).
3. Zac Efron and Simone Biles
Tbh we're not sure who is more obsessed with the other but if these tweets are anything to go by, we reckon it's pretty 50/50.
Of course I'm watching the #FinalFive 🏅🏅🏅🏅🏅dominate the floor! 😉#Rio2016 #TeamUSA pic.twitter.com/wdgVnvWOCa

— Zac Efron (@ZacEfron) August 10, 2016
@ZacEfron 😍❤️💋 ilysm😭 pic.twitter.com/dm05MEIa2q

— Simone Biles (@Simone_Biles) December 25, 2014
After meeting in Rio, the duo have tweeted their support and love for each other back and forth. We're not even sure who we're more jealous of, Zac or Simone, because they're both fly as hell?!
4. Q from 'Paper Towns'
John Green really does know how to write them! Q's insane crush on Margo Roth Spiegelman leads to him seeing her in a distorted, warped light of perfection. And for those of us who have read 'Paper Towns' we know Margo just ain't that kind of gal.
5. Arden from 'Tonight the Streets are Ours'
Her obsession with a blog called 'Tonight the Streets are Ours' leads "recklessly loyal" Arden on a roadtrip to NYC to hunt down the elusive author. If that doesn't scream "obsessed with hero" we don't know what will.
The truth of the matter is that people are never exactly who you thought they would be, though. And that's okay.
6. Oliver Oken
We're kicking it back old school Disney with this one. Ah, 'Hannah Montana's Oliver Oken was the stuff of dreams back when we were in high school (and he still kinda is).
He was in love with Hannah, who he didn't know was really Miley, and everything was DRAMA ALERT but we totes loved every second of the pair's romantic (and not so romantic) endeavours as they waded through friendship and unrequited, obsessive love.
7. Cath from 'Fangirl'
We're in love with all things Rainbow Rowell so it's no surprise Cath made this list, and with the amount of time she dedicates to being Magicath, the renown fanfiction writer, she is definitely in ultimate fangirl love with the author of her fave series, Gemma T. Leslie.
Let's be real, we've all dabbled in the odd piece of fanfic: whether that be classic 'Harry Potter', the ancient 'Twilight' forums of years gone by, or the more modern Larry smut of Wattpad. All these fictional (or not so fictional) worlds mean the world to us, too. We're just like Cath tbh.
8. The citizens of Lormere in 'The Sin Eater's Daughter'
We're going to steer clear away from spoilers from this one so hush up if you've already started the series by Melinda Salisbury.
Daunen Embodied, or Twylla as she's less formally known, is a Goddess reincarnated with poison in her veins. She can kill with just a single touch. Sounds terrifying, right? Yep! But the citizens of Lormere are head over heels in love with her because of all she represents.
To be fair, Twylla is a blend of part-Goddess, part-poison so we can see why people might be so enamoured with her. Plus, she's one kickass heroine.
9. Ron Weasley
We can't do a listicle without at least ONE mention of 'Harry Potter', and having two mentions just makes it five times better.
With everything that goes on later in 'Goblet of Fire', we could forgive you all for forgetting what an utter Viktor Krum fanboy Ron was.
He had the figurines, the look of utter adoration every time he looked at him, and was dying for an autograph. How cute!
10. Sara Olsen from 'Starstruck'
Forgive us for rewinding back to the good ol' Disney days again but we've got another for this list in the form of 'Starstruck's Sara Olsen, obsessive fan of Hollywood's Christopher Wilde (Any relation to Louise Pentland's Robin Wilde we wonder? Hah!).
Sara's adventures lead to her sister Jessica cosying up with the famous Christopher instead. Tbh there relationship turns out to be #goals – we can't get enough!
11. Zoella
You know her for her insanely popular YouTube channel, but do you remember the days when Zoe Sugg couldn't get enough of One Direction?
And then she legit went and met them, and got to interview them!
*Swoons* *Dies*
Zoe really is the ultimate fangirl – and we love her for it!
12. Melissa from 'Songs About a Girl'
Are we done recc'ing boyband lit yet? Not by a long shot! Fire&Lights are the hit band in Chris Russell's recent debut 'Songs About a Girl' and main character Charlie's best friend, Melissa, is as obsessed with them as you can imagine.
She religiously follows blog news about them and is determined Charlie infiltrates her way into the band's close knit friendship group.
If our best friend was offered the chance to be One Direction's photographer we'd act in the exact same way though. Duh. We gotta have our girls' back. And get that insider goss, obviously.
13. Ariel from 'Love Song'
Is this MORE boyband lit we hear you ask? But of course! In Sophia Bennett's 'Love Song', Nina's sister is obsessed with The Point but Nina couldn't care less – until she starts working as an assistance to the lead singer's fiancée.
Obv Ariel has to take advantage of this situation. Just like Melissa from 'Songs About a Girl', Ariel needs that backstage goss straight from her sister's mouth. Why trust the tabloids when you have your very own primary source?
14. River from 'The Graces'
Of course, last but not least, our absolutely fab leading lady River has to make the cut. Duhhh. She's more obsessed than ever with the Grace family when she moves to their small, coastal down, and we don't blame her because a) they're super hot and b) super mysterious and c) are maybe, potentially, actual real life witches.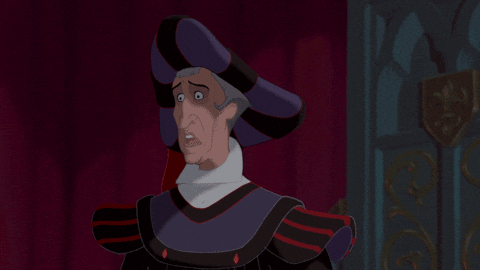 Sounds like the perfect ingredients for a spine-tingling read! And, uh, duh, you need to get on it and order yourself a copy if you haven't already. It's 158% worth it.
Let us know @maximumpopbooks who you're truly obsessed with and we can all fangirl together.