If you're a 90s or a 00s baby, you'll probably be well aware of the CBBC channel. It's brought us beauties like  Tracy Beaker, The Sarah Jane Adventures, The Demon Headmaster, Kerching (GREAT programme), and of course,  Blue Peter — and that's just to name a few.
What we're trying to say is that CBBC has long been THE place for children's TV, and it's as well loved today as it's ever been.
With it's popularity in mind, CBBC aims to provide a wide range of educational yet entertaining programmes for ALL children , and rightfully so.
CBBC's latest programme, 'Just a Girl' tells the story of Amy, a transgender girl. The story follows Amy who is 'trying to make sense of the world' as she enters a new school and makes new friends. It's basically a story of self-exploration, which, if you ask us, is an important issue for ALL children.
Sounds pretty awesome, right? Unfortunately, some critics of the show disagree, and have been chastising the CBBC for their decision to 'promote' gender reassignment to children. *grimace*
The co-editor for the Conservative Woman, Laura Perrins, has argued that  it's not the BBC's place to show children programmes which "normalise, trivialise and glamourise" transgender issues.
She went on to comment that "it was shocking that the BBC was promoting an unbelievable piece of propaganda targeted at children and encouraging them to change their gender".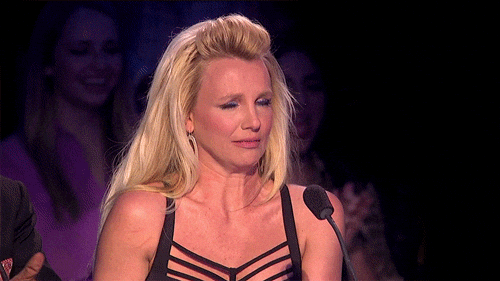 Okay, we need a second to breathe here.
Firstly, the BBC is the UK's largest and most prestigious broadcaster. CBBC has an average weekly reach of 2.6 million – that's a massive number of children who could benefit from being educated about transgender issues. If it's not the BBC's 'place' to do this, then whose place is it?
Of course, children should be learning about all LGBT+ issues in school and at home, but why should we segregate this learning into one specific area? Surely we should be promoting anything which encourages self-exploration, self-expression and loving yourself EVERYWHERE. Why shouldn't CBBC do that?
Secondly, nobody is trying to 'promote' becoming transgender here. In fact, by saying that, Laura Perrins is completely trivialising the issues transgender people face, and that is NOT okay.
Being transgender is anything but easy, and saying that making a programme about it is 'glamorisation' is SO disrespectful. If Perrins took a moment to consider the positive effects 'Just a Girl' could have, perhaps she'd realise how many children it could help, and how many lives could be saved.
What seems like 'just a programme' to some could be life-changing to others, and we shouldn't forget that. If something doesn't directly impact us, it can be easy to forget how it could help others, and we should all be mindful of that.
Aside from Perrins, some parents have also been criticising the show, calling it "inappropriate" for children of such a young age.
While it's right to question age-appropriateness, statistics have PROVEN that children need more education surrounding sexuality and gender issues from an early age.
According to LGBT+ charity Stonewall, "More than half (55 %) of lesbian, gay and bi pupils have experienced direct bullying".  The charity also notes that "almost all (99 %) of gay young people hear the phrases 'that's so gay' or 'you're so gay' in school, and 96 % of gay pupils hear homophobic language such as 'poof' or 'lezza.'"
Perhaps most relevant, though is the fact that, when questioned by Stonewall, "59 per cent of trans youth said they had deliberately hurt themselves".
With these statistics in mind, surely we should be welcoming programmes which focus on and celebrate LGBT+ issues with open arms. Surely all of us, including broadcasting corporations, are responsible for highlighting LGBT+ issues, and trying to reduce bullying as much as possible. Why wouldn't you want to do that?
And, given that LGBT+ bullying is now starting as early as primary school, so we need to tackle the problem and educate children before they're even given the chance to think differently. There's a distinct difference between 'educating' and 'glamorising',  and *some* people need to remember that.
Susie Green, CEO of Mermaids, a charity which supports children and teenagers with gender identity issues, has said:
"The writer for this series did a lot of work with Mermaids parents and young people to make sure that he represented the challenges that children and their families face. No parent would choose this path for their child. And teaching children about trans issues is important. Education is key to understanding every aspect of life. It's not on mainstream television and only accessible through CBBC website, therefore it is not thrust upon those not wishing to see it."
She continued:
"I would like to see more education around trans issues across the board. Maybe then we will see less hatred and prejudice, and can begin to celebrate the fact that everyone is different."
Hear hear, Susie!
Despite the criticism it's faced,  the show has also received some glowing praise via social media.
One fan tweeted:
The backlash @cbbc's Just A Girl has received is ridiculous! It's a brilliantly sensitive piece, completely accessible & appropriate to kids

— Oliver Church (@OllieOnTwit) October 30, 2016
While another said:
https://twitter.com/AroldOska/status/792676316323713024
YES TWITTER.
We'd love to see more children's programmes focusing on LGBT+ issues, and given Stonewall's statistics, we think it's incredibly important that broadcasters like the BBC continue to produce them.
Of course, it's important that the programmes are accurate and tackle issues in a sensitive manner, but we think that CBBC managed this balance perfectly with 'Just a Girl'? Here's hoping that, one day, its critics will realise just how important programmes like this can be in changing lives, and ultimately, in saving them.
WATCH: DEMI LOVATO STANDS UP FOR TRANSGENDER RIGHTS IN HER BBMAS PERFORMANCE OF 'COOL FOR THE SUMMER'
GET YOUR QUESTIONS ANSWERED BY THE AUTHOR OF THE MOST MEMORABLE LGBT BOOK THIS YEAR
What do you think of the criticism 'Just a Girl' has faced? Would you have appreciated a programme like this when you were younger? Do you think parents have the right to be outraged? Let us know by leaving a comment below.