We love ADORE Carpool Karaoke. The world's biggest pop stars seem to all be up for singing their greatest hits while driving around L.A. with James Corden, but it's come a long way since the Adele days.
James' latest guest, the fabulous Selena Gomez, decided to shake things up a little and take the host for the ride of his life on a rollercoaster while belting out her hit 'Come & Get It'.
Looks like Selena had a much better time of it than James did…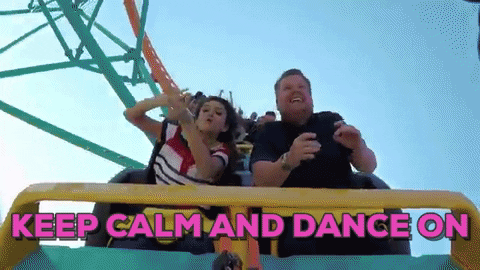 Check out how controlled Selena's dance moves are, even while hurtling through the air at breakneck speed. Pretty profesh!
Rollercoasters aside, Selena kept it extremely real at all times. She scoffed down McDonald's like the best of us and talked in a very frank way about sexism within the music industry:
"I think this industry could use a little bit of female sexism. I think we have a right to be that way. It's a lot harder doing what I have to do."
She also opened up about her love life, saying that she would like to have a boyfriend, but that she also liked to have "fun". Then she gave us one of the cheekiest grins ever. Oh Selena, you saucy minx.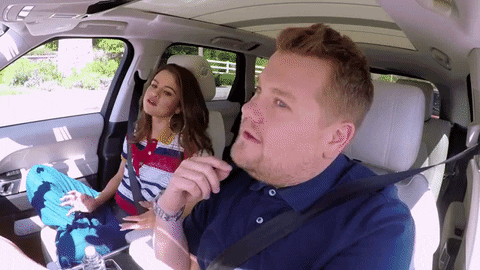 She just can't keep her hands to herself, can she?  She does what she likes and she doesn't give a damn about what other people think. Selena we salute you. Tweet us @maximumpop if you think Selena is feminist goals.
Check out the full Carpool Karaoke video here.