Cazza Flack has finally opened up dating our boy Harry Styles, we have been waiting for this for so long! Caroline recently released her new book 'Storm In A C Cup' and has spilled all the details on that fling that made us all want to be her.
Caz described what her and Haz had was 'just a bit of fun' that came from him making his feelings about her very clear to friends.
"I already knew he had a crush on me, he'd made it pretty obvious."
Flack went on to add that the age gap was never an issue and it only went sour when the public found out.
"I've never felt that I was much older than Harry anyway. I still feel 18 and probably act that way half the time – all those years in kids' telly probably didn't help. Although it was just a bit of fun we decided it was best to keep it to ourselves, as we were both working for Simon."
"It began to go wrong when Harry was pictured coming out of my house one morning… In the street people started shouting at me 'pedophile' and 'pervert'."
So it was just a bit of fun, we had nothing to cry about after all they were never going to get married, better to find out late than never!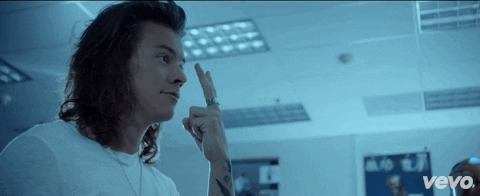 "He was a kind of cheeky man/boy with a captivating smile who got what he wanted."
We are sure there aren't many people that wouldn't let Harry have what we wanted…