If you haven't heard of Calum Scott, you soon will have. He first appeared on last year's 'Britain's Got Talent' and went all the way to the final of the competition, where he placed sixth overall. He has just released his audition song, a cover of Robyn's 'Dancing On My Own', and it has so far peaked at number two on the UK iTunes singles chart and at number ten on the UK Official Singles Chart. We caught up with the budding pop star about his plans for the future.
How did you come up with the idea to perform 'Dancing on My Own' for your 'Britain's Got Talent' audition, and to rearrange the song as a ballad?
The first time I sang it I got my Mum and sister to come and listen to what I recorded and they cried, so it was a no brainer to try and get it heard by as many people as I could! It makes you listen to the lyrics in a completely different way and just seems to connect with people.
What would you say to Robyn if you had the chance to meet her?
I would just love to thank her because she has no idea how a song she wrote has completely changed my life!
Do you tend to prefer dancing on your own or with other people?
Got to be with other people hasn't it??
You recently signed a deal with Capitol Records. Have you started working on an album yet? Will it be made up of covers or original material?
Original music is the priority. I have been working on original music for some time now and will now be doing this with Capitol to discover the record that I want to make. 'Dancing On My Own' has to be on the album though!
Why did you choose to appear on 'BGT' and not 'The X Factor'?
My Sister applied for us to go on 'BGT' on a whim and we never expected  what would happen next, so didn't really have any say in the matter… not complaining though!
Which reality TV show would you never appear on and why?
Even though I quite like 'Big Brother' I don't know if I would be able to hack being in the house all that time, but could face the 'I'm A Celebrity' jungle any day!
There are some truly terrifying things in the jungle, Calum…
What has been your weirdest fan experience so far?
I was almost very passionately kissed by an excited 65-year old at a meet and greet at a Ladies Day in Durham… That was an experience.
Picture the scene. You and Taylor Swift break up after 15 months of dating and you find out her next album is full of scathing songs about you. What do you do?
I would try to write the most heartbreaking album imaginable to make her feel terrible!
She might have other plans for you, Calum…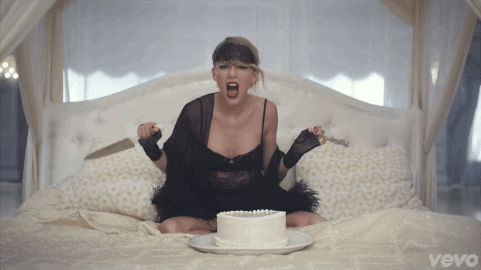 Where would you like to be in 10 years time?
Hopefully recording the next album, having toured the world and performing and getting my music out to as many people as I can. And to have finally met Robyn! ;)
It's gonna happen, mate 😁. Thanks for chatting to us.
Calum Scott's 'Dancing On My Own', as well as the dance remix of the single by Tiesto, are available to download and stream now. Tweet us @maximumpop if you love a cheeky bit of Calum.