In case you hadn't heard….
Busted are back!!!!! OMFG!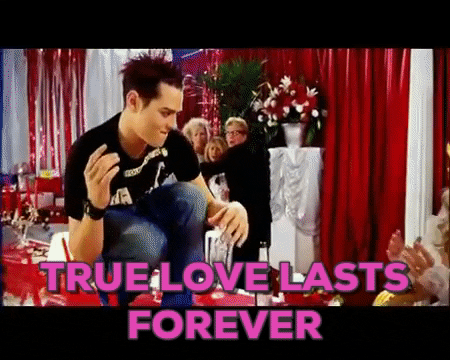 They went to the 'Year 3000', had a fling with an 'Air Hostess', but they never really stopped 'Sleeping with the Light On'. Now the impossible has become possible, Busted are back making new music and touring together as a three-piece for the first time in 12 years.
We chatted to band member James Bourne about what the future has in store for Busted:
Can you explain a bit about how Busted ended up reforming because at one point it seemed completely impossible.
Basically we bribed Charlie to come back. He wouldn't accept the first bribe. So we upped the bribe and offered coconuts. Charlie came straight back.
So is that Charlie's secret weakness?
Of course, who doesn't love a bit of coconut?
Not just Rihanna then..
It seemed like you had loads of fun being in McBusted. How come you guys decided to call it a day?
It wasn't that we were so desperate to call it a day, it was just that we wanted to do start Busted up again.
Who's the best at 'Air Guitar' out of you and McFly?
We've never had a proper air guitar contest but Dougie would probably be the best.
So you wouldn't put yourself forward for the title?
Well I'm probably the second best 😉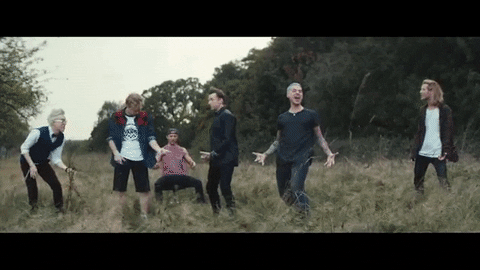 Did you never just want to say "screw these bands I'm going to be the next Justin Timberlake"?
I've made solo stuff before, but just for fun, and I did Future Boy.
As well as forming a new band called Son of Dork after the split of Busted, in 2010 James released a solo electronic album under the name of Future Boy.
https://www.youtube.com/watch?v=soz4NRApwuA
Do you guys see yourselves as a more mature man-band like Take That now?
Well we're all kinda the same age so it's not really a boyband, but not a man-band either. We're sorta just paving our own way.
So you won't be releasing any Take That-esque soulful ballads?
We probably will release ballads, but not like 'Patience' style.
So in the early 2000s you were at the forefront of the pop-punk revival? Are you planning on doing that again this time round?
Obviously, I love pop-punk. It's one of my favourite things to listen to, but as a band we're definitely experimenting with a new sound right now. We're not saying we wouldn't do pop-punk stuff in the future but at the moment we're trying some new things.
Can you give us any details on what exactly you're working on?
Yeah. I bought a Keytar. A Juno 60. A Korg M1. I bought a lot of different synths and I've been messing around with those.
So Busted-go-synthpop. That's pretty exciting!
Maybe a little bit 😋
Have you or would you ever crash someone's wedding?
I've definitely crashed a few wedding parties in my time, which was pretty fun. You just go uninvited to someone's wedding and get food. Only works at big weddings though and you've got to act like you're supposed to be there.
What do you think about the current crop of boybands? Do you have any advice on interacting with fans?
I like 5SOS and I like our fans. As long as they scream at the concert and not in your face when they meet you. Everyone should be nice to fans because they're an important part of everything. The fans make the world go round. There's no smoke without fire and the band is just the smoke and the fans are the fire 🔥
Nice line. 
I came up with that 😝
Name one thing you miss about the 2000s pop scene and one thing you love about today's.
I miss how there was more TV for bands back then. There was no social networking for us back then. In a way I liked it, but I like that we have that now. It's like the good and the bad and the bad and the good. We have to make the most of what we have. Now we have the means to communicate directly with fans so pop stars should try their best to do that. But I do miss the time when things were a little bit more mysterious I guess.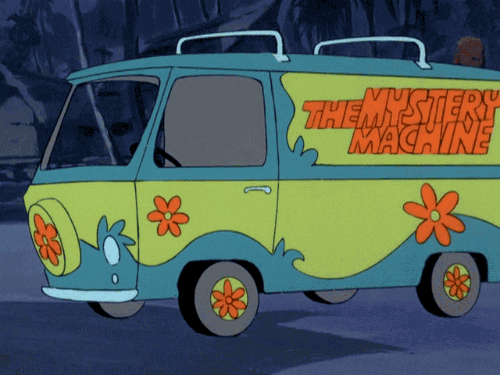 What examples of direct contact with fans have you had recently?
Oh yeah I have Japanese fans over for Christmas every year. The whole Japanese fanbase at my house. I hate to be biased towards Japanese fans but there's something about them.
Matt did 'I'm a Celebrity… Get Me Out of Here!', Danny did 'Popstar to Operastar'. Harry did 'Strictly Come Dancing'. Didn't you fancy doing any reality T.V?
Nah me and Charlie won't do it. We just don't like it.
But you don't judge the others for doing it?
No, each to their own. I was very supportive of Matt when he did. It's just it's not me. It's not me or Charlie. We feel quite similar and bond over that.
If you could design your own festival where would it be, what theme would it have and which acts would you invite?
My festival would be on a Caribbean Island like the Bahamas and all the acts would be dead. They'd have to come back to life to play the festival. You have to be a dead legend to play there.
What name would it have?
'The Caribbean Dead Legend Festival'. Who wouldn't want a ticket to that? You'd go see Michael Jackson, Elvis Presley, Kurt Cobain, Prince and John Lennon all in one beautiful, sunshine Caribbean festival.
Thanks for chatting to us James!! 
If you're excited for what the future holds in store for Busted tweet us @maximumpop.
Busted are playing at Sandown Park Racecourse on 20th July and at Newmarket Racecourse on 22nd July. Tickets are available now (we have included links in the venue titles above) so go grab yourself some because it'll be one hell of an evening!
Busted also released a free to download single 'Coming Home' on 3rd May. Have a listen here:
https://www.youtube.com/watch?v=Hwc8jrD1XyI