Us bookish creatures kind of have a problem – and it's a biggie. With #shelfiegoals hitting us left right and centre, it's no wonder we're always filled with envy about all the pretties everybody else owns! Just look at this from our Instagram!
The biggest issue that stands in the way of us owning a library collection to-die-for is, unfortunately, money. But we were determined not to let that stop us and decided to see just how far we could make our purses stretch.
Step #1: Set your budget
When this is an all too familiar reality, it really is important to set a limit and stick to it. We decided to go for £10 – not too big but not so small we wouldn't be able to snag anything good.
Step #2: Get realistic
Let's face it, with £10 you're probably not going to get many firsthand, perfect condition books. But is that so important? Creased spines might be one of our major bookworm worries but when you can score a slightly marked secondhand copy for £1 instead, we're not sure brand new weighs up stronger.
We get it, we get it – the shiny, hot-off-the-press paperbacks in Waterstones make us go all heart eyes too but that bill when we get to the till is one big OUCH.
Secondhand bookshops and charity stores aren't the only places to grab the best at low, low prices though. Supermarkets are pretty nifty when it comes to big releases and they're usually £4 or less for a brand spanking new book! It's a win-win if you ask us.
Then, of course, there's the online bookshops because… *Gasp!* we life in the DIGITAL AGE now.
From Amazon, The Book Depository, Wordery and more, you can have all the latest and greatest books often for much less than you would pay in store.
Step #3: Get book shopping!
To get started, we headed to our local high street to hit the charity shops. We know they have a bad name for being full of lame chick lit only our mums would want to read but we know these places can hide away secret gems in amongst their bargain shelves.
Here's a few we spotted:
Both 'The Fault In Our Stars' and the 'Twilight' series were everywhere in these shops, as well as Suzanne Collins' 'The Hunger Games' so if you're looking to start any of these books we would definitely recommend steering away from full price copies when you can get such good deals here.
And look what else we spotted – a near perfect copy of 'Since You've Been Gone' by Morgan Matson! It's a shame we already have copies of all these because for £1 each we would've been snapping these up.
In the end we finished browsing our high street shops with two beauties to add to our collection and you'll never guess how much they were: 80p each! We're pretty stoked, and if we'd managed to find something else that took our fancy we could've got 3 for £2. Pretty crazy…
We're most excited for 'The Bell Jar' by Sylvia Plath because, if you know anything about us at MP!, we truly do love the classics and we've been meaning to pick this one up for a while now.
Also on our grab-list was Emma Donoghue's 'Room' which you might recognise from its recent big screen release. EVERYONE has been talking about it, so we figured we'd jump aboard the hype train and see what it's all about.
With only £1.60 spent of our £10 total, we decided we needed to go bigger and better so we headed to the nearest city where more bookish delights would be waiting for us…. including Waterstones.
We had to hurry past, tears threatening to spill as we spotted our faves through the gorgeous window displays, the books screaming out to us like:
More charity shops were explored but ultimately we decided to give Asda Living a visit and fall in love with the YA delights they always have in there. Just LOOK at these goodies.
Another recent book-to-movie adaptation, 'Nerve' caught out eye. After finding out whether we'd be a Watcher or a Player and falling in love with the movie trailer, there was no doubt in our mind as we picked up this brand new copy for £4.
And because we are truly bad eggs and haven't read the fab Rainbow Rowell's World Book Day 2016 short story, 'Kindred Spirits', we knew we couldn't exit the shop without buying it too.
Like secondhand bookshops, supermarket book buying can be pretty unreliable too, but when you score good you hit absolute GOLD.
Step #4: Keep your budget in mind, how are you doing so far?
For a total of £6.60, we're pretty darn happy with our book haul. At RRP these would've cost us over £20 and yet here we are, still with £3.40 of our £10 budget left to spare! If we'd taken advantage of Asda's 2 for £7 deal we could've got ANOTHER book too…
With all these bargains, we decided to splurge on a piece of chocolate caramel shortbread for the train ride home. A nice little treat for a day of book buying well spent.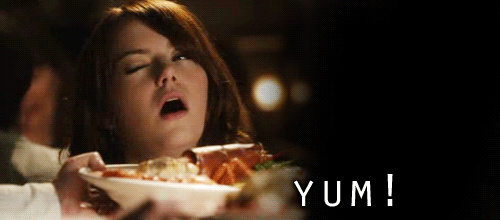 What are the best little gems you've ever found in a secondhand book store? We want to know what to keep an eye out for!
And don't forget to let us know if you think YOU could take on the £10 books challenge @maximumpopbooks… think you're thrifty enough or love the Waterstones rewards scheme too much to stray?