After same-sex marriage was legalised in all 50 states in 2015, things were finally looking up for the LGBTQ+ population in America. That was true, however, until Mike Pence, an openly anti-LGBTQ+ politician known for his support of conversion therapy, was elected as the next vice-president of the United States in 2016. Now, in 2017, things only seem to be getting worse with the discovery that the owner of Coachella 'actively funds' anti-LGBTQ+ groups (and denies climate change).
We wish we were kidding. After the lineup was released earlier this week with acts like Beyoncé and Kendrick Lamar, everyone was pretty excited for the iconic festival this year. However, news soon broke that claimed Coachella's owner, Phillip Anschutz, actively funds and supports anti-LGBTQ+ organizations like the Alliance Defending Freedom and the Family Research Council. Phillip Anschutz owns AEG, which is the company that runs Coachella, and it's a shame that the festival has to be tied to such hatred and discrimination.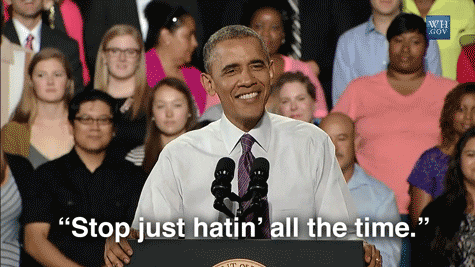 Many concert-goers and even celebs are boycotting the festival and speaking out about what Phillip Anschutz has done. Although he has since denied that he doesn't support LGBTQ+ rights, it is proven that he has donated to these organizations. The Family Research Council's website, for example, states that "FRC believes the context for the full expression of human sexuality is within the bonds of marriage between one man and one woman", which is obviously discriminatory.
Never been to Coachella and won't be going now. Neither should you. https://t.co/pCr4IFRix2

— billy eichner (@billyeichner) January 5, 2017
I can't wait to see how many artists #BoycottCoachella now that they know it supports anti-#LGBTQ organizations.

— Erin Faith Wilson (@erinfaithwilson) January 5, 2017
I find it sad that this isn't trending. Place human rights over personal gain. Go to other festivals like @afropunk #BoycottCoachella

— 🌸Geek of Color 🌸 (@_animalactivist) January 6, 2017
So, basically, we're super upset that a festival as fun and unique Coachella had to be corrupted by the ignorance and hate of its owner. We're hoping that this can provide an example of why people, especially those in powerful positions, should advocate respect, equality, and acceptance. No matter what, we'll definitely be waving the rainbow flag here at MP!.