Recently we got the chance to put a few questions to Andrea, who runs the gorgeous bookstagram account bookstorefinds. With over 75k followers and a bookish feed filled with to-die-for snaps, we were thrilled to find out ALL the answers to how she got started on Instagram, what edition of Philosopher's Stone she adores so much, and how long she spends to make sure her photos are unique, original, and something totally different.
What first attracted you to bookstagram and made you begin posting bookish photos? I've loved reading since I was really little. My mother actually started me off when I was young by reading 'The Chronicles Of Narnia' to me. It's still one of my fave series ever. I was first attracted to the bookstagram community because of that love of reading. It's the perfect place to not only see new series' and books that may become your favourite, but to also see that other people are as crazy about reading as you are.
How long have you been a part of the bookish corner of Instagram? I've been on bookstagram for about a year and a half and I'm never looking back. It's definitely one of the best choices that I made. I know that seems silly "Choosing to post pictures of books on instagram was a great life choice for you?" yes, it was! It's given me, not only an outlet for being creative and exposing me to new books, but it's also let me meet like minded people and make great friendships.
Could you describe your Instagram 'aesthetic' in only three words? Wow, I have no idea. sometimes I think it changes monthly. I can tell you what I strive for when I take a picture. I try to have original photos that you wont see in your feed from someone else. I also like them to be high in contrast and colorful. Describe it in three words? Methodical, Spectacular and adventurous. Haha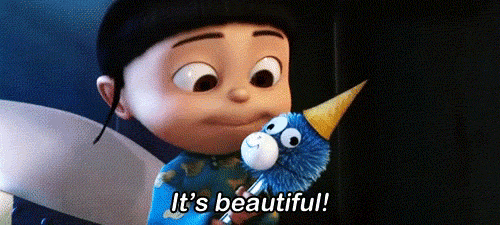 We know how great bookstagram is, but what is one of your fave things about it? You mean other then all the pretty covers? Definitely the friendships. I've made some really great friends that I talk to almost daily now. Some of them I've never met in person and some of them I met not to long ago at Book Expo America in Chicago. It was great meeting some of my favorite bookstagrammers in person. I never would have went if it wasn't for bookstagram.
And now, let's spotlight some of your incredible pics! What is your favourite prop you've used in your photos? I love props that I make myself. Sometimes it takes a while to get the right prop for a book. Recently I made a knife that is featured on the cover of Jay Kristoff's new book, 'NeverNight'. It took over two weeks to make it and paint it and have it in the photo. I also made all the masks and the fake blood to get the right look for this book about Assassin's seeking revenge.
Is there one book that's so beautiful you just can't help but take a million pictures of it? Definitely the Harry Potter Illustrated edition of Philosopher's Stone. As a huge Harry Potter fan, it was amazing to see the story come to life again with the illustrated edition. The art work of Jim Kay is just beautiful.
Overall, ultimate fave picture you've ever taken? Last summer I was tagged to do the bookish stairs tag, where you make little steps out of your books. I knew I didn't just want to do the same as everyone else, so I took it up a notch by covering my front steps in books. It's probably my favourite of all time.
Thank you Andrea for chatting to us! You can follow her on Insta at bookstorefinds or tweet any further questions you have for her @bookstorefinds.
Wish your bookstagram was filled with beautiful pics like Andrea's? Us too – we're filled with bookish envy. Come chat to us about your fave of her snaps or the other bookstagrammers you love @maximumpopbooks. And, if you're feeling generous, you can give the MP! Books Instagram a lovely little follow too.