If there's one thing we all love it's a well organised bookshelf (or not) but sometimes it's one hell of a struggle to get to that perfect #aesthetic.
Between rainbows, alphabetised, and pure randomness we decided to try out some of the most popular, plus some pretty random, methods of bookshelf organisation and, well, it wasn't exactly the relaxing afternoon in book heaven we anticipated…
First of all we selected our chosen bookshelf. We have two – plus a bunch of books squirrelled away under the bed because we have approximately 0 space on our shelves despite our constant unhauling – so it wasn't too difficult a task.
Filled with exuberance we jumped straight in with the rainbow method because we're obsessed with everyone's gorgeous bookstagrams and we're just a tiny bit jealous (read: hella jealous).
Now, we knew the rainbow effect would be a pretty difficult task in itself from many failed attempts in the past. We're perfectionists so it's no surprise really.
We hit the first snag trying to decide where these two turquoise coloured books belonged – green or blue? The stress levels were REAL.
After putting them to the side and deciding we'd figure it out later, we carried on with the rest of the spine sorting.
Aka: books everywhere. Our little feet were swamped with books of all shades and sizes even though we swear there weren't that many when we started.
The finished product, though? Worth it.
Our bookstagram heroes were not wrong. The rainbow bookshelf is so SO SO pretty that we can barely contain ourselves right now.
Was this the end already? Were we we so overwhelmingly in love with our masterpiece that we decided to quite while we were ahead?
Nah, not at all. Although the rainbow was one of the most beautiful parts of our room there were a few niggling issues we had. Like the Penguin English Library edition of 'Jane Eyre' in the bottom left with it's garish orange stripes but lavender centre. Where we were supposed to put that?!
Not quite satisfied we went for our next organisation method: A-Z by book title. This one makes very little sense in the grand scheme of things as it separates both series and authors from each other, plus it won't even look pretty.
We did make one funny discovery during the sorting process though: we own a lot of books beginning with S.
We also discovered that the A-Z method makes our shelves look ugly AF and we're seriously not happy about it. Ew. Books we'd never place together, like the neon pinks of Holly Bourne's 'How Hard Can Love Be?' and our cool shiny edition of 'The Hunger Games', ended up next to each other and it's just not fun.
What else isn't fun? Hardbacks like 'This Raging Light' sticking out in the middle of a row of paperbacks. We had the same problem with the rainbow method too.
It doesn't look good, and you know how serious we all are about the bookshelf looking 10/10.
Annoyed, we moved onto the A-Z by book title's counterpart: A-Z author name. This is a pretty standard one and we usually like to spice up our life a little more than doing it the ol' boring way but at least we can keep our pretty series together.
Like this, with Queen of YA Holly Bourne getting her own little stack. Because we love her more than words can express, yo.
Another shock-inducing discovery? We have a lot of books that begin with S and a lot of authors whose names begin with B. What gives?
Again though we ended up with mismatched shelves, even though we were keeping authors together. And there's that damned 'This Raging Light' hardback sticking out like a sore thumb again.
We love it though. We can't get rid of such a unique, feel-worthy book though. Never!
At this point we were getting a bit hot and sweaty. Who knew sorting out your books could be a full on gym fitness routine? Not us, that's for sure. Gosh.
We were beginning to realise that we might never settle on a method, and that perhaps we'd have to go for a mismatch random approach. Still, before we gave up on our afternoon organisation activity, for a bit of a laugh we grouped the books by publisher and it was kind of satisfying to see all the logos matched up like this.
With the scent of defeat in the air, we removed our books one final time, knowing that nothing was going to look exactly as we wanted it to look. Not the aesthetically pleasing rainbow effect or the A-Z or even having a whole shelf full of Scholastic books… it just wasn't working.
There was only one option left: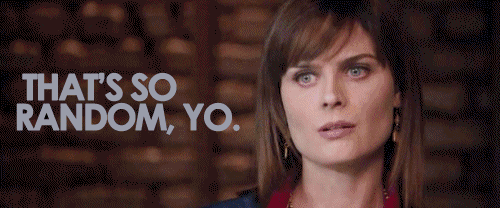 Wow, picking out where we wanted books to go was like a breathe of fresh air after our disaster of an afternoon.
We could put all the hardbacks to one side, put our faves where we wanted them, and even had enough space to make a 'classics' and 'non-fiction/poetry' section on the top. Along with CD space because we need those jams from Troye Sivan and Tay Swizzle all day, everyday.
Isn't this what dreams are made of? Maybe it's not perfect and maybe (almost definitely) we'll be back reorganising again within the week but for now we're thrilled with how it looks.
Afternoon well spent and a good ol' thumbs up from us.
What kind of method do you use to organise your shelves? Let us know in the comments!