Recently we got the chance to put a few questions to Femke, who runs the gorgeous bookstagram account booksfemme. With 18k followers and a gloriously bright bookish feed, we were thrilled to find out about how she got started on Instagram, what book covers she can't help but keep snapping pics of, and all about the kindness of the bookstagram community (which we totally know all too well).
What first attracted you to bookstagram and made you begin posting bookish photos? Social media has always attracted me, but not in a way of sharing everything I do with people I know. I've always liked sharing things I was interested in with people that share my interests.
So, for years before bookstagram happened, I had been really active in the 'Harry Potter', 'The Hunger Games', and 'Game of Thrones' fandoms on Tumblr. Through Tumblr I discovered that something like bookstagram existed, and the idea of starting one myself one day always stayed in the back of my head.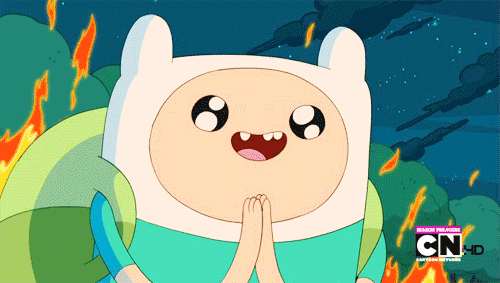 In September 2015 I moved to London and rediscovered my love for books (I only read a few books in the summer holidays before this). That's also when I decided to finally start a bookstagram! It's a lot of work to maintain a nice feed but I've loved it from the moment I started. That my amount of books read per year has massively increased is also a bonus.
How long have you been a part of the bookish corner of Instagram? As I mentioned before, I started my bookstagram halfway through September 2015, when I moved to London. That means it's my bookstagram's first birthday in a bit! I was on Instagram before this though, but that was (and still is) a personal feed.
Could you describe your Instagram 'aesthetic' in only three words? That's hard! Let me see… simple, warm, colourful.
We know how great bookstagram is, but what is one of your fave things about it? The amount of kindness and love. Honestly, if the people in the bookstagram community weren't as nice as they are, I probably wouldn't have lasted very long. The fact that everyone is kind and helpful to everyone (new or old bookstagrammers) just makes you want to stay.
On Tumblr there used to be lots of anonymous hate, which I detest, so I decided to quit that and fully focus on bookstagram. The creativity of the people behind the pictures is also so so stunning. Everyday I'm inspired by lots of people that have real photography talents!
What is your favourite prop you've used in your photos? I have a little bronze stag statue that just looks so pretty in pictures. It's hard to not use it in all of my pictures! Flowers also always look amazing in bookish pictures (or basically in any picture). I used a lot of fake flowers before but I'm planning on using real flowers more soon.
https://www.instagram.com/p/BCqUfJnzT1H/
Is there one book that's so beautiful you just can't help but take a million pictures of it? Yes! 'The World of Ice and Fire'. It's basically a big history book, but about the history of Westeros and its inhabitants. Such an incredible read (George R.R. Martin is a genius), but the best thing about the book are the gorgeous illustrations. Luckily I did not flood my followers' feed with pictures of it, because I kept the book below all my other books and it's really heavy, so I didn't take it out much.
Another book that's absolutely gorgeous in my opinion is my version of 'The Hobbit'. The colours… the binding… the font. Just perfect.
https://www.instagram.com/p/BCIP7ItTT-h/
Overall, ultimate fave picture you've ever taken? Such a hard choice. I'm very critical about my pictures so after a while I usually start to like them less, but this one is still one of my favourites:
https://www.instagram.com/p/BBzb–XzT2S/
Thank you Femke for chatting to us! You can follow her on Insta at booksfemme.
Wish your bookstagram was filled with beautiful pics like Femke's? Us too – we're filled with bookish envy. Come chat to us about your fave of her snaps or the other bookstagrammers you love @maximumpopbooks. And, if you're feeling generous, you can give the MP! Books Instagram a lovely little follow too.