Get excited! It's a new week, with some fab new releases, and we're here to give you the low down on what's not-to-be-missed in the world of YA.
From the 'Six of Crows' sequel we've all been dying to get our hands on to Scott Westerfield's second novel in the Zeroes series, 'Swarm', have your say on the weekly releases!
But what one will YOU be reading first? Let us know in the comments and you'll feature in our mailer.
'Swarm' (Zeroes #2) by Scott Westerfeld
They thought they'd already faced their toughest fight. But there's no relaxing for the reunited Zeroes.
These six teens with unique abilities have taken on bank robbers, drug dealers and mobsters. Now they're trying to lay low so they can get their new illegal nightclub off the ground.
But the quiet doesn't last long when two strangers come to town, bringing with them a whole different kind of crowd-based chaos. And hot on their tails is a crowd-power even more dangerous and sinister.
Up against these new enemies, every Zero is under threat.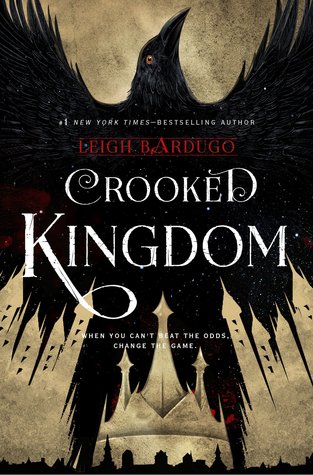 'Crooked Kingdom' (Six of Crow #2) by Leigh Bardugo
Kaz Brekker and his crew have just pulled off a heist so daring even they didn't think they'd survive. But instead of divvying up a fat reward, they're right back to fighting for their lives.
Double-crossed and left crippled by the kidnapping of a valuable team member, the crew is low on resources, allies, and hope. As powerful forces from around the world descend on Ketterdam to root out the secrets of the dangerous drug known as jurda parem, old rivals and new enemies emerge to challenge Kaz's cunning and test the team's fragile loyalties.
A war will be waged on the city's dark and twisting streets―a battle for revenge and redemption that will decide the fate of magic in the Grisha world.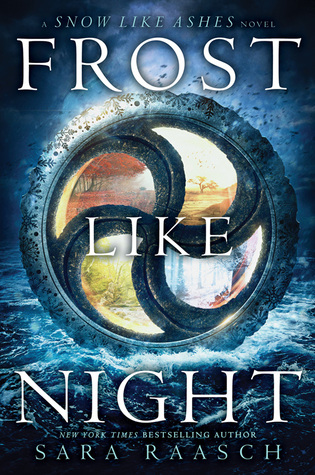 'Frost Like Night' (Snow Like Ashes #3) by Sarah Raasch
Angra is alive, his Decay is spreading—and no one is safe.
Meira will do anything to save her world. With Angra trying to break through her mental defences, she desperately needs to learn to control her own magic—so when the leader of a mysterious Order from Paisly offers to teach her, she jumps at the chance. But the true solution to stopping the Decay lies in a labyrinth deep beneath the Season Kingdoms. To defeat Angra, Meira will have to enter the labyrinth, destroy the very magic she's learning to control—and make the biggest sacrifice of all.
As Angra unleashes the Decay on the world, Meira, Mather, and Ceridwen must bring the kingdoms of Primoria together…or lose everything.
Which of this week's releases will you be reading first? Let us know in the comments below and we might just feature you in our Sunday mailer!
And if that wasn't enough to quench your thirst for YA, check out what the rest of 2016 has to offer on our complete list of releases or just see what the rest of September has to offer.