Recently we got the chance to put a few questions to Korinne, who runs the gorgeous bookstagram account booklover_221b. With almost 45k followers and a whole host of lustworthy bookish snaps, we were thrilled to chat with her about what makes her account so epic.
What first attracted you to bookstagram and made you begin posting bookish photos? This might sound obvious but the books. Books have been a part of my life for as long as I can remember. My mom started my love for books and as it turns out she was the one who got me to start a bookstagram. I started an Instagram, followed some book accounts, and became insanely jealous. After awhile my mom told me to just start my own. So here I am.
How long have you been a part of the bookish corner of Instagram? Two years on November 20th. I was in Starbucks and posted my first picture right before going to the premier of 'Mockingjay: Part One'. The first few weeks of pictures are a little scary but I love going back though my feed and seeing how things have changed. Could you describe your Instagram "aesthetic" in only three words?
Simple – I have very few props. I like to focus on one thing in my pictures. As a result most of my pictures are pretty basic.
Cosy – Along with my love for books I also love my duvet, tea, and cat- Professor McGonagall. When all those things come together for a picture it makes for a cosy feel.
Caffeinated – In almost every picture there is a cup of tea or coffee. Both my account and I run on caffeine.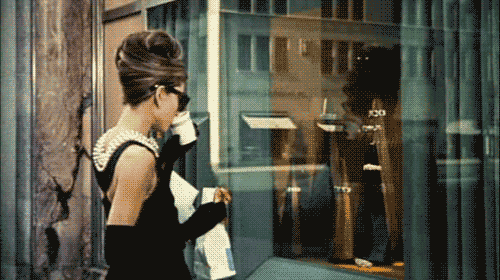 We know how great bookstagram is, but what is one of your fave things about it? The people. Everyone in the bookstagram community is open minded and loving. You'll get on one day and mention you're sick or having a stressful day and you'll get twenty comments and four DM's with well wishes. It's altogether an amazing online community that I'm so happy to be a part of.
And now, let's spotlight some of your incredible pics! We found 7 gorgeous props to make our bookstagram photos pop, but what is your favourite prop to use? I have a couple things I love to take picture with but I especially love fairy lights and flowers. I know that's two things but when there's one in the picture the other is usually there.
Is there one book that's so beautiful you just can't help but take a million pictures of it? 'My Lady Jane' may not be the prettiest book out there but I love taking pictures of it. It's different from most book covers and I love the way it looks in my feed.
Overall, ultimate fave picture you've ever taken? That's really hard. I have a few pictures from the last couple years that I'm proud of but here's one I took a few months ago:
Thank you Korinne for chatting to us! You can follow her on Insta at booklover_221b or tweet her your own questions @booklover_221B.
Wish your bookstagram was filled with beautiful pics like this? Us too – we're filled with bookish envy, but it's a good job we've got some quick tips to up your Insta game.
Who's your favourite bookstagrammer? Let us know in the comments below. And, if you're feeling generous, you can give the MP! Books Instagram a lovely little follow too.