Get excited! It's a new week, with some fab new releases, and we're here to give you the low down on what's not-to-be-missed in the world of YA.
From the illustrated edition of 'Harry Potter and the Chamber of Secrets' we've all been waiting for to hot topic 'Replica' by Lauren Oliver and more, have your say on this week's releases!
But what one will YOU be reading first? Let us know in the comments and you might feature in our mailer.
Magnus Chase and the Hammer of Thor (Magnus Chase and the Gods of Asgard #2) by Rick Riordan
Thor's hammer is missing again. The thunder god has a disturbing habit of misplacing his weapon – the mightiest force in the Nine Worlds.
But this time the hammer isn't just lost, it has fallen into enemy hands. If Magnus Chase and his friends can't retrieve the hammer quickly, the mortal worlds will be defenceless against an onslaught of giants. Ragnarok will begin. The Nine Worlds will burn.
Unfortunately, the only person who can broker a deal for the hammer's return is the gods' worst enemy, Loki – and the price he wants is very high.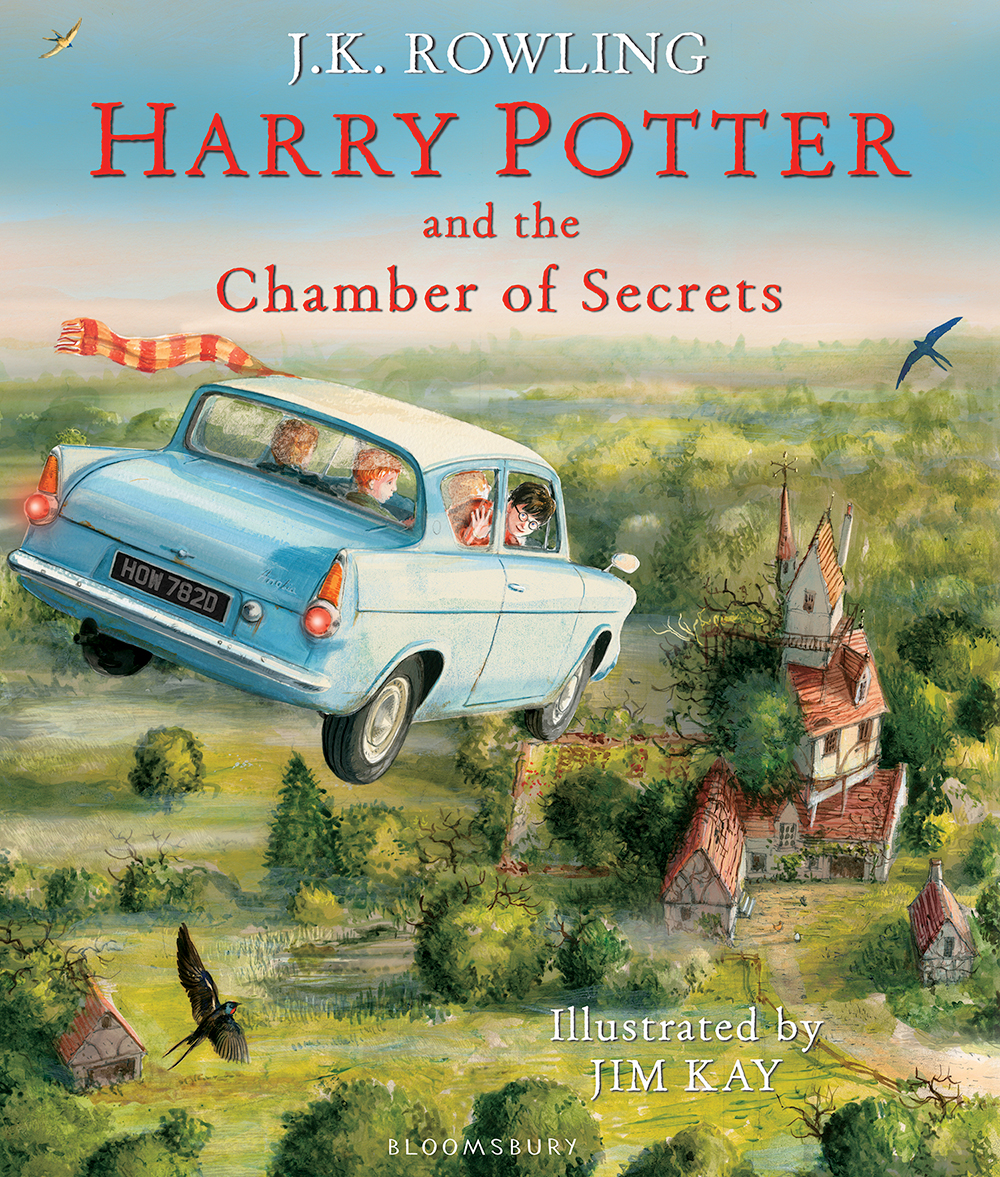 'Harry Potter and the Chamber of Secrets' by J.K. Rowling, illustrated by Jim Kay
The Dursleys were so mean and hideous that summer that all Harry Potter wanted was to get back to the Hogwarts School for Witchcraft and Wizardry. But just as he's packing his bags, Harry receives a warning from a strange, impish creature named Dobby who says that if Harry Potter returns to Hogwarts, disaster will strike.
Someone — or something — starts turning Hogwarts students to stone. Could it be Draco Malfoy, a more poisonous rival than ever? Could it possibly be Hagrid, whose mysterious past is finally told? Or could it be the one everyone at Hogwarts most suspects… Harry Potter himself?
'Our Chemical Hearts' by Krystal Sutherland
Henry Page has never been in love. He fancies himself a hopeless romantic, but the slo-mo, heart palpitating, can't-eat-can't-sleep kind of love that he's been hoping for just hasn't been in the cards for him – at least not yet.
Instead, he's been happy to focus on his grades, on getting into a semi-decent college and finally becoming editor of his school newspaper. Then Grace Town walks into his first period class on the third Tuesday of senior year and he knows everything's about to change.
Grace isn't who Henry pictured as his dream girl; she walks with a cane, wears oversized boys' clothes, and rarely seems to shower. But when Grace and Henry are both chosen to edit the school paper, he quickly finds himself falling for her. It's obvious there's something broken about Grace, but it seems to make her even more beautiful to Henry, and he wants nothing more than to help her put the pieces back together again. And yet, this isn't your average story of boy meets girl.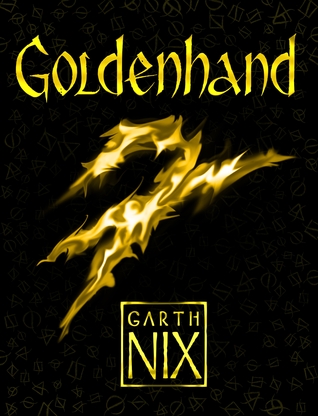 'Goldenhand' (Abhorsen #5) by Garth Nix
Lirael is no longer a shy Second Assistant Librarian. She is the Abhorsen-in-Waiting, with Dead creatures to battle and Free Magic entities to bind. She's also a Remembrancer, wielder of the Dark Mirror. Lirael lost one of her hands in the binding of Orannis, but now she has a new hand, one of gilded steel and Charter Magic.
When Lirael finds Nicholas Sayre lying unconscious after being attacked by a hideous Free Magic creature, she uses her powers to save him. But Nicholas is deeply tainted with Free Magic.
Ferin brings a dire warning about the Witch with No Face. But who is the Witch, and what is she planning?
Once more a great danger threatens the Old Kingdom, and it must be forestalled not only in the living world, but also in the cold, remorseless river of Death.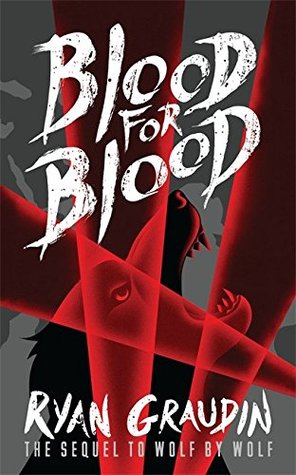 'Blood for Blood' (Wolf by Wolf #2) by Ryan Graudin
Death camp survivor Yael, who has the power to skinshift, is on the run: the world has just seen her shoot and kill Hitler. But the truth of what happened is far more complicated, and its consequences are deadly. Yael and her unlikely comrades dive into enemy territory to try to turn the tide against the New Order, and there is no alternative but to see their mission through to the end, whatever the cost.
But dark secrets reveal dark truths, and one question hangs over them all: how far can you go for the ones you love?
'Haunt Me' by Liz Kessler
Joe wakes up from a deep sleep to see his family leave in a removals van. Where they've gone, he has no idea. Erin moves house and instantly feels at home in her new room. Even if it appears she isn't the only one living in it. Bit by bit, Erin and Joe discover that they have somehow found a way across the ultimate divide – life and death. Bound by their backgrounds, a love of poetry and their growing feelings for each other, they are determined to find a way to be together.
Joe's brother, Olly, never cared much for poetry. He was always too busy being king of the school – but that all changed when Joe died. And when an encounter in the school corridor brings him face to face with Erin, he realises how different things really are – including the kind of girl he falls for.
Two brothers. Two choices. Will Erin's decision destroy her completely, or can she save herself before she is lost forever?
'Holding Up the Universe' by Jennifer Niven
Everyone thinks they know Libby Strout, the girl once dubbed 'America's Fattest Teen'. But no one's taken the time to look past her weight to get to see who she really is.
Everyone thinks they know Jack Masselin too. Yes, he's got swagger, but he's also mastered the art of fitting in. What no one knows is that Jack has a secret: he can't recognise faces. Even his own brothers are strangers to him.
When the two get tangled up in a cruel high school game which lands them in group counseling, Libby and Jack are both angry, and then surprised. Because the more time they spend together, the less alone they feel. Because sometimes when you meet someone, it changes the world – theirs and yours.
'The Last Beginning' (The Next Together #2) by Lauren James
Sixteen years ago, after a scandal that rocked the world, teenagers Katherine and Matthew vanished without a trace. Now Clove Sutcliffe is determined to find her long lost relatives. But where do you start looking for a couple who seem to have been reincarnated at every key moment in history? Who were Kate and Matt? Why were they born again and again? And who is the mysterious Ella, who keeps appearing at every turn in Clove's investigation?
For Clove, there is a mystery to solve in the past and a love to find in the future.
'Replica' by Lauren Oliver
Gemma has been in and out of hospitals since she was born. But when she discovers her father's connection to the top secret Haven research facility, currently hitting the headlines and under siege by religious fanatics, Gemma decides to leave the sanctuary she's always known to find the institute.
Amidst the frenzy outside the institute's walls, Lyra – or number 24 as she is known as at Haven – and a fellow experimental subject known only as 72, manage to escape. Encountering a world they never knew existed outside the walls of their secluded upbringing , they meet Gemma and, as they try to understand Haven's purpose together, they uncover some earth-shattering secrets that will change the lives of both girls forever…
'Saint Death' by Marcus Sedgwick
Anapra is one of the poorest neighbourhoods in the Mexican city of Juarez – twenty metres outside town lies a fence – and beyond it – America – the dangerous goal of many a migrant. Faustino is one such trying to escape from the gang he's been working for. He's dipped into a pile of dollars he was supposed to be hiding and now he's on the run. He and his friend, Arturo, have only 36 hours to replace the missing money, or they're as good as dead. Watching over them is Saint Death. Saint Death (or Santissima Muerte) – she of pure bone and charcoal-black eye, she of absolute loyalty and neutral morality, holy patron to rich and poor, to prostitute and narco-lord, criminal and police-chief. A folk saint, a rebel angel, a sinister guardian.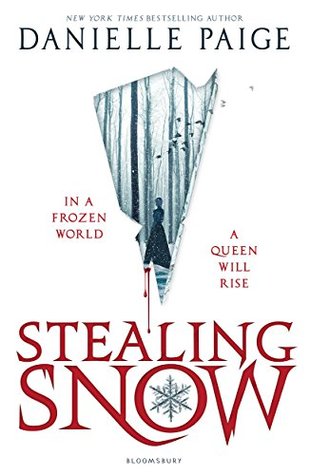 'Stealing Snow' by Danielle Paige
Seventeen-year-old Snow lives within the walls of the Whittaker Institute, a high security mental hospital in upstate New York. Deep down, she knows she doesn't belong there, but she has no memory of life outside, except for the strangest dreams. And then a mysterious, handsome man, an orderly in the hospital, opens a door – and Snow knows that she has to leave…
She finds herself in icy Algid, her true home, with witches, thieves, and a strangely alluring boy named Kai. As secret after secret is revealed, Snow discovers that she is on the run from a royal lineage she's destined to inherit, a father more powerful and ruthless than she could have imagined, and choices of the heart that could change everything. Heroine or villain, queen or broken girl, frozen heart or true love, Snow must choose her fate …
'The Twelve Days of Dash and Lily' by David Levithan and Rachel Cohn
Dash and Lily have been dating for nearly a year, but when Lily's beloved grandfather falls ill, the repercussions take their toll on everyone. Even though they are still together, somehow the magic has gone out of their relationship and it's clear that Lily has fallen out of love with life.
Action must be taken! Dash teams up with Lily's brother and a host of their friends, who have just twelve days to get Lily's groove back in time for Christmas.
'The Hypnotist' by Laurence Anholt
In the dead of night, Pip is plucked from an orphanage and hired as a farm hand. But Pip is black. The farmer and his wife are white. And this is 1960's America, where race defines you.
Jack Morrow has left his native Ireland dreaming of a new life in the American Deep South. He has certain skills that he mostly keeps hidden. Skills in hypnotism and mind control…
Pip and Jack's lives become inextricably linked as the heat of racial tension builds to a terrifying storm.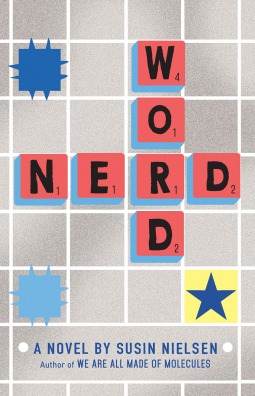 'Word Nerd' by Susin Nielsen
Ambrose Bukowski is a twelve-year-old with a talent for mismatching his clothes, for saying the wrong thing at the worst possible time, and for words. In short, he's a self-described nerd. Making friends is especially hard because he and his overprotective mother, Irene, have had to move so often. And when bullies at his latest school almost kill him by deliberately slipping a peanut into his sandwich to set off his allergy, it's his mother who has the extreme reaction. From now on, Ambrose has to be home-schooled.
Then Ambrose strikes up an unlikely friendship with the landlord's son, Cosmo, an ex-con who's been in prison. They have nothing in common except for Scrabble. But a small deception grows out of control when Ambrose convinces a reluctant Cosmo to take him to a Scrabble club. Could this spell disaster for Ambrose?
Which of this week's releases will you be reading first? Let us know in the comments below and we might just feature you in our Sunday mailer!
And if that wasn't enough to quench your thirst for YA, check out what the rest of 2016 has to offer on our complete list of releases.