Get excited! It's a new week, with fab new releases, and we're here to give you the low down on what's not-to-be-missed in the world of YA.
'Girl Against the Universe' by Paula Stokes
From the author of 'The Art of Lainey' and 'Liars, Inc.' comes a fresh, contemporary story about one girl's tragic past and a boy who convinces her that maybe her luck is about to change. Perfect for fans of Sarah Dessen or Jenny Han.
Maguire knows she's bad luck. No matter how many charms she buys off the internet or good luck rituals she performs each morning, horrible things happen when Maguire is around. Like that time her brother, father, and uncle were all killed in a car crash—and Maguire walked away with barely a scratch. But then on her way out of her therapist's office, she meets Jordy, an aspiring tennis star, who wants to help Maguire break her unlucky streak. Maguire knows that the best thing she can do for Jordy is to stay away, but staying away may be harder than she thought.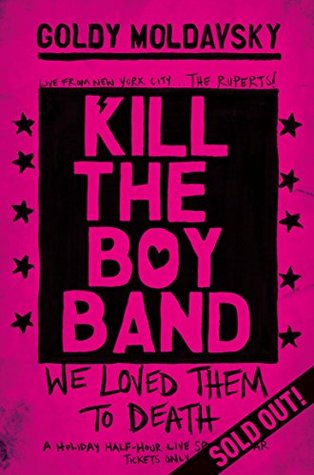 'Kill the Boy Band' by Goldy Moldavsky
Okay, so just know from the start that it wasn't supposed to go like this. All we wanted was to get near The Ruperts, our favorite boy band.
We didn't mean to kidnap one of the guys. It kind of, sort of happened that way. But now he's tied up in our hotel room. And the worst part of all, it's Rupert P. All four members of The Ruperts might have the same first name, but they couldn't be more different. And Rupert P. is the biggest flop out of the whole group.
We didn't mean to hold hostage a member of The Ruperts, I swear. At least, I didn't. We are fans. Okay, superfans who spend all of our free time tweeting about the boys and updating our fan tumblrs. But so what, that's what you do when you love a group so much it hurts.
How did it get this far? Who knows. I mean midterms are coming up. I really do not have time to go to hell.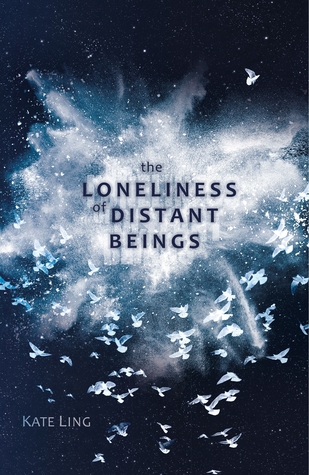 'The Loneliness of Distant Beings' by Kate Ling
'It is that quick, it is that strong, it is that beautiful. And it is also totally impossible.'
Even though she knows it's impossible, Seren longs to have the sunshine on her skin. It's something she feels she needs to stay sane. But when you're floating through space at thousands of kilometres an hour, sometimes you have to accept there are things you cannot change.
Except that the arrival of Dom in her life changes everything in ways she can barely comprehend. For a while he becomes the Sun for her; and she can't help but stay in his orbit. Being with him flaunts every rule designed to keep their home in order, but to lose him would be like losing herself.
In the end they must decide what is most important: loyalty to the only home they've ever known, or to each other?
Are you looking forward to reading this week's releases? Let us know @maximumpopbooks!
And if this isn't enough to quench your thirst for YA, check out what the rest of 2016 has to offer via our complete list of releases.