Get excited! It's a new week, with fab new releases, and we're here to give you the low down on what's not-to-be-missed in the world of YA.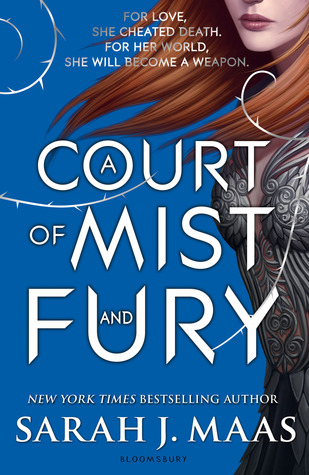 'A Court of Mist and Fury' (A Court of Thorns and Roses #2) by Sarah J. Maas
Feyre survived Amarantha's clutches to return to the Spring Court–but at a steep cost. Though she now has the powers of the High Fae, her heart remains human, and it can't forget the terrible deeds she performed to save Tamlin's people.
Nor has Feyre forgotten her bargain with Rhysand, High Lord of the feared Night Court. As Feyre navigates its dark web of politics, passion, and dazzling power, a greater evil looms–and she might be key to stopping it. But only if she can harness her harrowing gifts, heal her fractured soul, and decide how she wishes to shape her future–and the future of a world cleaved in two.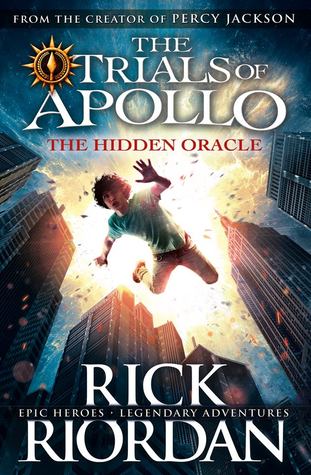 'The Hidden Oracle' (The Trials of Apollo #1) by Rick Riordan
How do you punish an immortal? By making him human.
After angering his father Zeus, the god Apollo is cast down from Olympus. Weak and disorientated, he lands in New York City as a regular teenage boy. Now, without his godly powers, the four-thousand-year-old deity must learn to survive in the modern world until he can somehow find a way to regain Zeus's favour.
But Apollo has many enemies – gods, monsters and mortals who would love to see the former Olympian permanently destroyed. Apollo needs help, and he can think of only one place to go… an enclave of modern demigods known as Camp Half-Blood.
'The Outliers' by Kimberly McCreight
Imagine if you could see inside the minds of everyone around you – your best friend, your boyfriend, your enemies…?
Imagine how valuable you'd be…
Imagine how much danger you'd be in…
Imagine being an Outlier.
Wylie hasn't heard from her best friend, Cassie, since their fight. That doesn't matter when she gets a text from her, asking for help. But as Cassie's messages become increasingly strange, Wylie has a growing sense that something is REALLY wrong. What isn't Cassie telling her? And could finding her be just the beginning?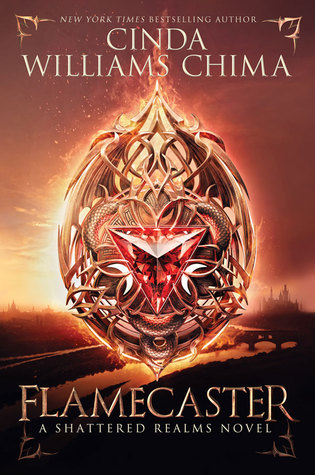 'Flamecaster' (Shattered Realms #1) by Cinda Williams Chima
Adrian sul'Han, known as Ash, is a trained healer with a powerful gift of magic—and a thirst for revenge. Ash is forced into hiding after a series of murders throws the queendom into chaos. Now Ash is closer than he's ever been to killing the man responsible, the cruel king of Arden. As a healer, can Ash use his powers not to save a life but to take it?
Abandoned at birth, Jenna Bandelow was told that the mysterious magemark on the back of her neck would make her a target. But when the King's Guard launches a relentless search for a girl with a mark like hers, Jenna assumes that it has more to do with her role as a saboteur than any birth-based curse. Though Jenna doesn't know why she's being hunted, she knows that she can't get caught.
Eventually, Ash's and Jenna's paths will collide in Arden. Thrown together by chance and joined by their hatred of the king, they will come to rescue each other in ways they cannot yet imagine.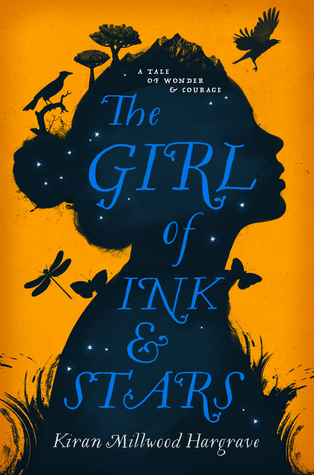 'The Girl of Ink and Stars' by Kiran Millwood Hargrave
Forbidden to leave her island, Isabella Riosse dreams of the faraway lands her father once mapped.
When her closest friend disappears into the island's Forgotten Territories, she volunteers to guide the search. As a cartographer's daughter, she's equipped with elaborate ink maps and knowledge of the stars, and is eager to navigate the island's forgotten heart.
But the world beyond the walls is a monster-filled wasteland – and beneath the dry rivers and smoking mountains, a legendary fire demon is stirring from its sleep. Soon, following her map, her heart and an ancient myth, Isabella discovers the true end of her journey: to save the island itself.
'Lying About Last Summer' by Sue Wallman
Skye is looking for an escape from the reality of last summer when her sister died in a tragic accident. Her parents think that a camp for troubled teenagers might help her process her grief. All of the kids at the summer camp have lost someone close, but is bringing them together such a good idea? And can everyone at camp be trusted? When Skye starts receiving text messages from someone pretending to be her dead sister, she knows it's time to confront the past. But what if the danger is right in front of her?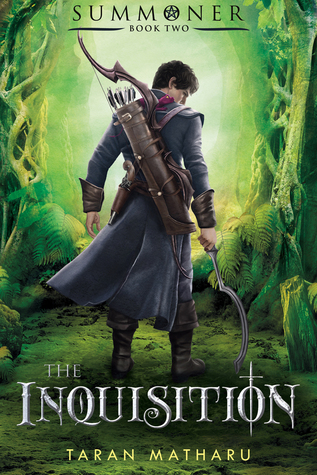 'The Inquisition' (Summoner #2) by Taran Matharu
On trial for a crime he did not commit, Fletcher must face the Inquisition who will decide his future. But Fletcher has little time to dwell on these new revelations when the king announces a deadly challenge to the graduating students at Vocans. One that involves entering Orc territory to complete a risky mission. With loyal demons by their sides, commoners and nobles, dwarves and elves must overcome barriers of class and race and work together to triumph. The reward: a fortune in gold, the safety of an empire and PEACE.
With the entire empire watching, Fletcher has much to prove, but there are those out to get him and it soon becomes clear that there's a traitor in their midst, trying to thwart the mission and create unrest within the Empire. With everything stacked against him, Fletcher must use everything in his power to fight his way to victory.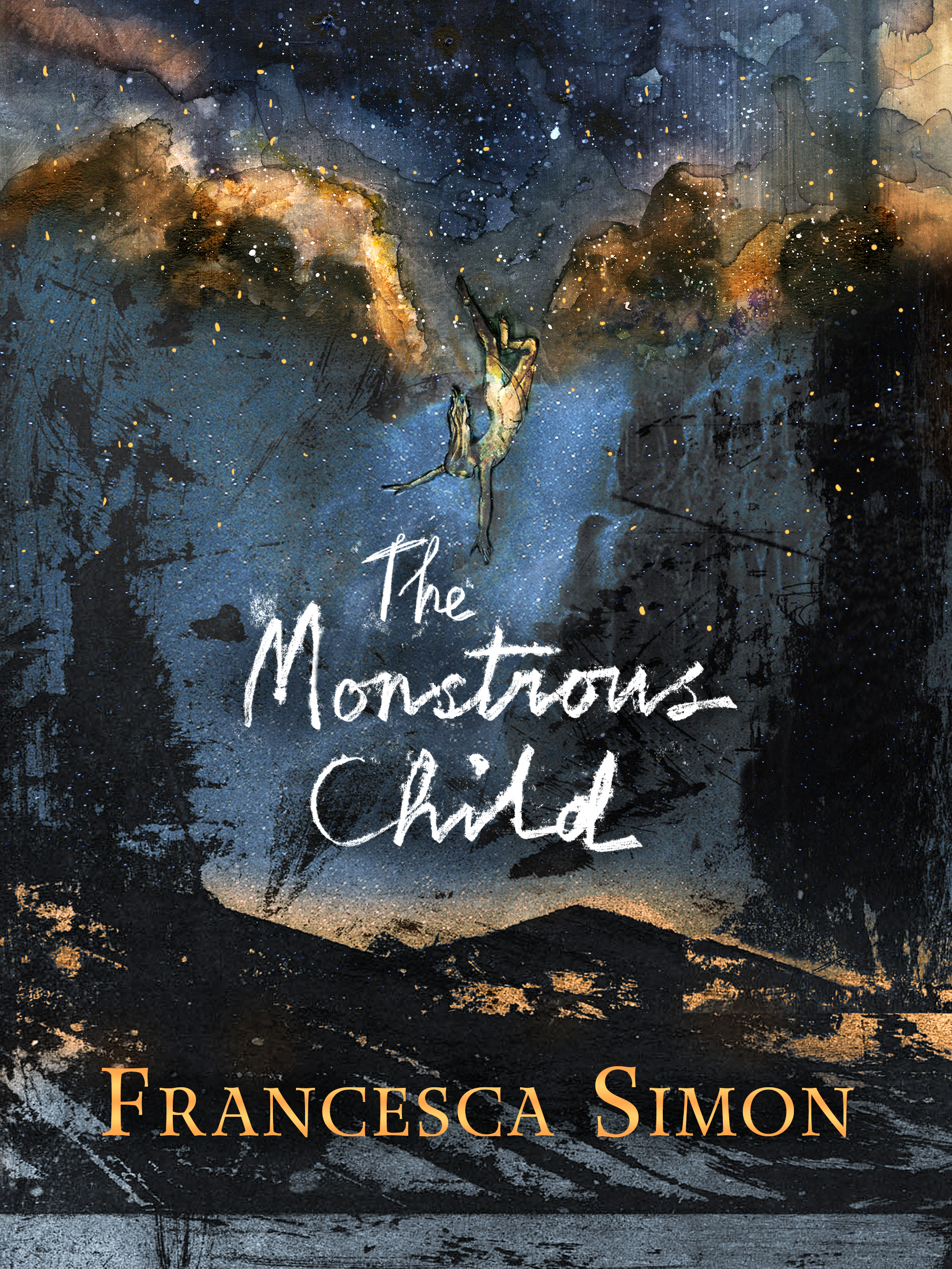 'The Monstrous Child' by Francesca Simon
A stunning, operatic, epic drama, like no other. Meet Hel, an ordinary teenager – and goddess of the Underworld. Why is life so unfair? Hel tries to make the best of it, creating gleaming halls in her dark kingdom and welcoming the dead who she is forced to host for eternity. Until eternity itself is threatened.
'The Square Root of Summer' by Harriet Reuter Hapgood
My heart is a kaleidoscope, and when we kiss it makes my world unravel . . .
Last summer, Gottie's life fell apart. Her beloved grandfather Grey died and Jason left her – the boy to whom she lost her virginity (and her heart) – and he wouldn't even hold her hand at the funeral! This summer, still reeling from twin heartbreaks, Gottie is lost and alone and burying herself in equations. Until, after five years absence, Thomas comes home: former boy next door. Former best friend. Former everything. And as life turns upside down again she starts to experience strange blips in time – back to last summer, back to what she should have seen then…
During one long, hazy summer, Gottie navigates grief, world-stopping kisses and rips in the space-time continuum, as she tries to reconcile her first heartbreak with her last.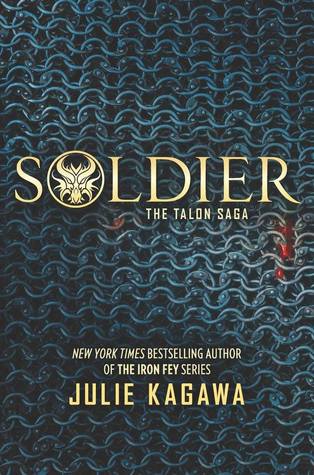 'Soldier' (Talon #3) by Julie Kagawa
When forced to choose between the sinister Talon organisation and being hunted by her own kind, dragon-human hybrid Ember fled. Even if it meant losing Garret, the dragon-slaying soldier she shares a deep bond with.
Now Garret has uncovered secrets that will shake the foundations of dragons and dragon-slayers alike. Can the danger reunite them?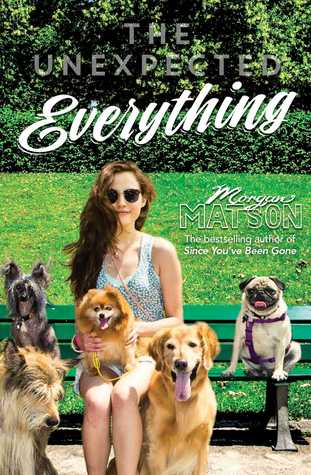 'The Unexpected Everything' by Morgan Matson
Andie has a plan. And she always sticks to her plan.
Future? A top-tier medical school.  Dad? Avoid him as much as possible (which isn't that hard considering he's a Congressman and he's never around). Friends? Palmer, Bri, and Toby—pretty much the most awesome people on the planet, who needs anyone else? Relationships? No one's worth more than three weeks.
So it's no surprise that Andie's got her summer all planned out too.
Until a political scandal costs Andie her summer pre-med internship, and lands both she and Dad back in the same house together for the first time in years. Suddenly she's doing things that aren't Andie at all—working as a dog walker, doing an epic scavenger hunt with her dad, and maybe, just maybe, letting the super cute Clark get closer than she expected. Palmer, Bri, and Toby tell her to embrace all the chaos, but can she really let go of her control?
Which of this week's many amazing releases are you looking forward to reading? Let us know @maximumpopbooks!
And if this isn't enough to quench your thirst for YA, check out what the rest of 2016 has to offer via our complete list of releases.