Get excited! It's a new week, with fab new releases, and we're here to give you the low down on what's not-to-be-missed in the world of YA.
'A Thousand Nights' by E. K. Johnston
Lo-Melkhiin killed three hundred girls before he came to my village, looking for a wife. When Lo-Melkhiin – a formidable king – arrives at her desert home, she knows that he will take her beautiful sister for a wife. Desperate to save her sister from certain death, she makes the ultimate sacrifice – leaving home and family behind to live with a fearful man. But it seems that a strange magic flows between her and Lo-Melkhiin, and night after night, she survives. Finding power in storytelling, the words she speaks are given strange life of their own. Little things, at first: a dress from home, a vision of her sister. But she dreams of bigger, more terrible magic: power enough to save a king …if only she can stop her heart from falling for a monster.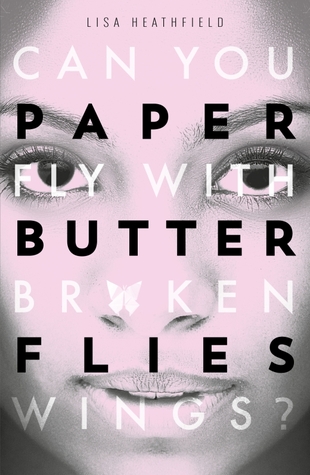 'Paper Butterflies' by Lisa Heathfield
June's life at home with her stepmother and stepsister is a dark one – and a secret one. She is trapped like a butterfly in a net. But then June meets Blister, a boy in the woods. In him she recognises the tiniest glimmer of hope that perhaps she can find a way to fly far, far away from her home and be free. Because every creature in this world deserves their freedom… But at what price?
'This Raging Light' by Estelle Laure
How is it that you suddenly notice a person? How is it that one day Digby was my best friend's admittedly cute twin brother, and then the next he stole air, gave jitters, twisted my insides up?
Lucille has bigger problems than falling for her best friend's unavailable brother. Her mom has gone, leaving her to look after her sister, Wren. With bills mounting up and appearances to keep, Lucille is raging against her life but holding it together – just.
'Cruel Heart Broken' by Emma Haughton
Laurie is a good girl – so everyone thinks. But seven months ago she did something that she can't undo and it's tearing her apart.
Charlie used to be her best friend. He's done something he regrets too…and now someone has died.
Two impulsive decisions. Two toxic secrets. Too many hearts broken.
Which of this week's releases are you looking forward to reading? Let us know @maximumpopbooks!
And if that wasn't enough to quench your thirst for YA, check out what the rest of 2016 has to offer on our complete list of releases.