Get excited! It's a new week, with fab new releases, and we're here to give you the low down on what's not-to-be-missed in the world of YA.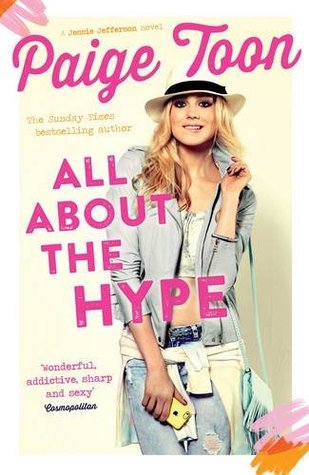 'All About the Hype' (Jessie Jefferson #3) by Paige Toon
Is the life of a famous rockstar's daughter all it's cracked up to be? And what about dating your fellow band-member just as you hit the big time?
Jessie is still getting used to being a celebrity, and the daughter of one of the world's biggest rock stars. With her own music career on the rise, a gorgeous love interest and a fun group of friends, it seems Jessie's glamorous LA life couldn't get any better . . . but things are about to get really complicated.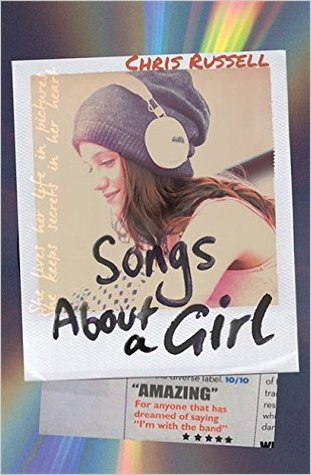 'Songs About a Girl' by Chris Russell
Charlie Bloom never wanted to be 'with the band'. She's happiest out of the spotlight, behind her camera, unseen and unnoticed. But when she's asked to take backstage photos for hot new boy band Fire&Lights, she can't pass up the chance.
Catapulted into a world of paparazzi and backstage bickering, Charlie soon becomes caught between gorgeous but damaged frontman, Gabriel West, and his boy-next-door bandmate Olly Samson. Then, as the boys' rivalry threatens to tear the band apart, Charlie stumbles upon a mind-blowing secret, hidden in the lyrics of their songs…
'The Other Alice' by Michelle Harrison
Midge loves riddles, his cat, Twitch, and ? most of all ? stories. Especially because he's grown up being read to by his sister Alice, a brilliant writer.
When Alice goes missing and a talking cat turns up in her bedroom, Midge searches Alice's stories for a clue. Soon he discovers that her secret book, The Museum of Unfinished Stories, is much more than just a story. In fact, he finds two of its characters wandering around town.
But every tale has its villains ? and with them leaping off the page, Midge, Gypsy and Piper must use all their wits and cunning to work out how the story ends and find Alice. If they fail, a more sinister finale threatens them all . . .
'The Yellow Room' by Jess Vallance
If you receive a letter telling you your father has died, what do you do? Anna's father left when she was very young and Anna, now 16, is living with her ambitious, unemotional, scientist mother. Then she receives a letter from her father's current girlfriend, Edie, with some shocking news: her father has died. Edie would like to meet Anna because she has something for her from her father. Anna's friends think Edie is not to be trusted and that she should steer clear. But Anna is drawn to Edie: her warmth, her character, her ability to rustle up delicious meals, all of which it seems her own mother is seemingly incapable of…and the way she can tell Edie the secret that is buried inside her, that she cannot bring herseft to tell her mother or her best friends.
'Harry Potter and the Cursed Child' (Harry Potter #8) by J.K. Rowling, John Tiffany & Jack Thorne
It was always difficult being Harry Potter and it isn't much easier now that he is an overworked employee of the Ministry of Magic, a husband, and father of three school-age children.
While Harry grapples with a past that refuses to stay where it belongs, his youngest son Albus must struggle with the weight of a family legacy he never wanted. As past and present fuse ominously, both father and son learn the uncomfortable truth: sometimes darkness comes from unexpected places.
Which of this week's releases are you most looking forward to reading? Let us know @maximumpopbooks!
And if that wasn't enough to quench your thirst for YA, check out what the rest of 2016 has to offer on our complete list of releases.