Get excited! It's a new week, with fab new releases, and we're here to give you the low down on what's not-to-be-missed in the world of YA.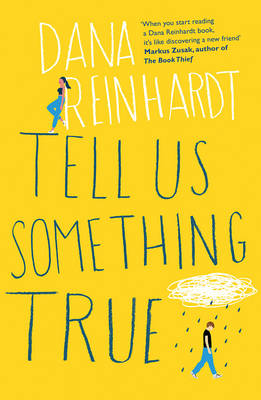 'Tell Us Something True' by Dana Reinhardt
Seventeen-year-old River doesn't know what to do with himself when Penny, the girl he adores, breaks up with him. He lives in LA, where nobody walks anywhere, and Penny was his ride; he never bothered getting a license. He's stuck. He's desperate. Okay . . . he's got to learn to drive.
But first, he does the unthinkable—he starts walking. He stumbles upon a support group for teens with various addictions. He fakes his way into the meetings, and begins to connect with the other kids, especially an amazing girl. River wants to tell the truth, but he can't stop lying, and his tangle of deception may unravel before he learns how to handle the most potent drug of all: true love.
'Did I Mention I Miss You?' (DIMILY #3) by Estelle Maskame
Eden's on her way back to Santa Monica for the summer, and she hasn't seen Tyler since the devastating fallout of their forbidden relationship. Eden claims to have moved on—but Tyler wants to rekindle the flame.
He convinces Eden to visit his new home in Portland, Oregon, where he has set up a center for troubled teens. Eden's proud of what he's built, but the last time they were together, it nearly destroyed Eden and their family. Then a tragedy draws them together, and Eden must search her heart and decide if Tyler is worth the risk once and for all.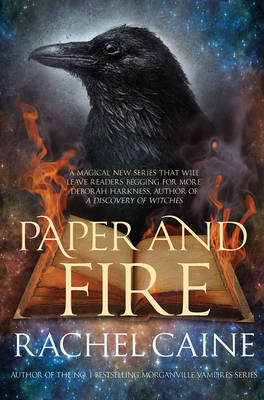 'Paper and Fire' (The Great Library #2) by Rachel Caine
With an iron fist, The Great Library controls the knowledge of the world, ruthlessly stamping out all rebellion, forbidding the personal ownership of books in the name of the greater good.
Jess Brightwell has survived his introduction to the sinister, seductive world of the Library, but serving in its army is nothing like he envisioned. His life and the lives of those he cares for have been altered forever. His best friend is lost, and Morgan, the girl he loves, is locked away in the Iron Tower and doomed to a life apart.
Embarking on a mission to save one of their own, Jess and his band of allies make one wrong move and suddenly find themselves hunted by the Library's deadly automata and forced to flee Alexandria, all the way to London.
But Jess's home isn't safe anymore. The Welsh army is coming, London is burning, and soon, Jess must choose between his friends, his family, or the Library willing to sacrifice anything and anyone in the search for ultimate control…
Which of this week's releases are you looking forward to reading? Let us know @maximumpopbooks!
And if that wasn't enough to quench your thirst for YA, check out what the rest of 2016 has to offer on our complete list of releases.