Get excited! It's a new week, with fab new releases, and we're here to give you the low down on what's not-to-be-missed in the world of YA.
'And I Darken' by Kiersten White
No one expects a princess to be brutal. And Lada Dragwyla likes it that way.
Ever since she and her brother were abandoned by their father to be raised in the Ottoman sultan's courts, Lada has known that ruthlessness is the key to survival. For the lineage that makes her and her brother special also makes them targets.
Lada hones her skills as a warrior as she nurtures plans to wreak revenge on the empire that holds her captive. Then she and Radu meet the sultan's son, Mehmed, and everything changes. Now Mehmed unwittingly stands between Lada and Radu as they transform from siblings to rivals, and the ties of love and loyalty that bind them together are stretched to breaking point.
'Blame' by Simon Mayo
What happens when society wants you banged up in prison for a crime your parents committed?
That's the situation in which Ant finds herself – together with her little brother Mattie and their foster-parents, she's locked up in a new kind of family prison. None of the inmates are themselves criminals, but wider society wants them to do time for the unpunished 'heritage' crimes of their parents.
Tensions are bubbling inside the London prison network Ant and Mattie call home – and when things finally erupt, they realize they've got one chance to break out. Everyone wants to see them punished for the sins of their mum and dad, but it's time for Ant to show the world that they're not to blame.
'Eden Summer' by Liz Flanagan
It starts like any other day for Jess – get up, draw on eyeliner, cover up tattoos and head to school. But soon it's clear this is no ordinary day, because Jess's best friend Eden isn't at school…she's gone missing. Jess knows she has to do everything in her power to try to find Eden before the unthinkable happens. So she starts to retrace their steps, looking back over the summer she and Eden have just spent together. She starts to notice new things. She starts to question everything she thought Eden's summer had been about…A tense and thrilling journey through friendship, loss, betrayal and self discovery.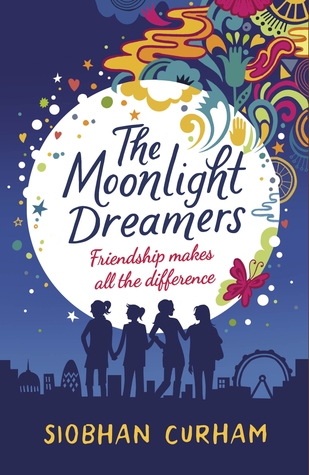 'The Moonlight Dreamers' by Siobhan Curham
A inspirational, heart-warming book about four girls trying to find their place in the world. Siobhan Curham celebrates very different but like-minded friends in this captivating novel.
Amber craves excitement and adventure. Instead, she's being bullied at school for having two dads, and life at home isn't much better. Inspired by Oscar Wilde, Amber realizes that among the millions of people in London, there must be others who feel the same as she does; other dreamers – moonlight dreamers. After chance encounters with Maali, Sky and Rose, Amber soon recruits the three girls to the Moonlight Dreamers. It's high time they started pursuing their dreams, and how better than with the support of friends?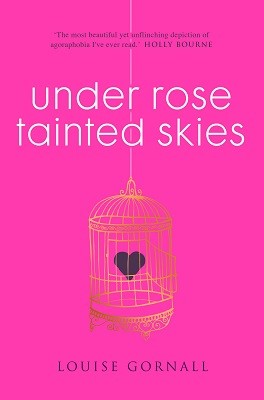 'Under Rose-Tainted Skies' by Louise Gornall
Agoraphobia confines Norah to the house she shares with her mother. For her, the outside is sky glimpsed through glass, or a gauntlet to run between home and car. But a chance encounter on the doorstep changes everything: Luke, her new neighbour. Norah is determined to be the girl she thinks Luke deserves: a 'normal' girl, her skies unfiltered by the lens of mental illness. Instead, her love and bravery opens a window to unexpected truths…
Which of this week's releases are you looking forward to reading? Let us know @maximumpopbooks!
And if that wasn't enough to quench your thirst for YA, check out what the rest of 2016 has to offer on our complete list of releases.