Get excited! It's a new week, with fab new releases, and we're here to give you the low down on what's not-to-be-missed in the world of YA.
'What's a Girl Gotta Do?' (Normal #3) by Holly Bourne
HOW TO START A FEMINIST REVOLUTION:
1. Call out anything that is unfair on one gender
2. Don't call out the same thing twice (so you can sleep and breathe)
3. Always try to keep it funny
4. Don't let anything slide. Even when you start to break…
Lottie's determined to change the world with her #Vagilante vlog. Shame the trolls have other ideas…
'A Good Hiding' by Shirley-Anne McMillan
Nollaig needs a place to hide. Da's been drinking more and more. It makes him mean. She could stick it out if it was just her. But in 9 months' time, she'll have another life to consider – a life no one knows about yet. She wants to keep it that way.
Besides, her best friend Stephen's the only one who'll even notice she's gone and he knows all about hiding the truth. He knows when to stop being 'different' because it makes the other boys uncomfortable. He knows when to say nothing at all.
Stephen tracks Nollaig down to an old church not far from her home. It's a shelter – for now. But it soon becomes clear that they will have to choose what they want for the future: to stay in the shadows, or to live life in the open?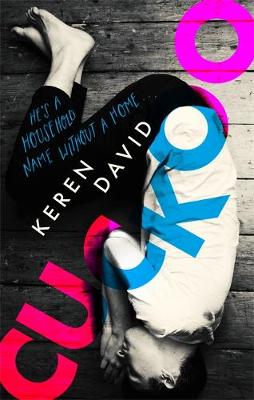 'Cuckoo' by Keren David
He's a household name . . . without a home.
Jake is an actor, a household name thanks to his role on the UK's most popular soap. But his character went upstairs to his bedroom six months ago and never came down again, and now Jake is facing an uncertain future. Add to that his dad's anger issues, the family's precarious finances and the demands of a severely autistic brother; Jake's home feels like a powder keg waiting to explode. It's easier to spend nights on friends' sofas and futons, but what happens when you feel like a cuckoo in every nest?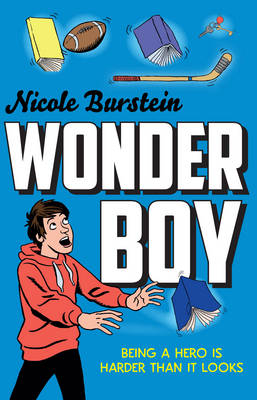 'Wonderboy' by Nicole Burstein
A funny and frank superhero story set in the world of Othergirl.
Joseph 'Wilco' Wilkes is one of life's loser's – he's picked on, pushed around, and bullied by the rugby boys at the posh private school he attends on a scholarship. But his life is about to change: Wilco learns he can move things with his mind. Will this be his chance to play the hero, get the girl and finally stand up for himself? Or are things just going to come crashing down around his head? Becoming a proper hero will be quite the leap of faith…
Which of this week's releases are you looking forward to reading? Let us know @maximumpopbooks!
And if that wasn't enough to quench your thirst for YA, check out what the rest of 2016 has to offer on our complete list of releases.