Get excited! It's a new week, with fab new releases, and we're here to give you the low down on what's not-to-be-missed in the world of YA.
'Consumed' by Abbie Rushton
Myla used to love spending long, hot days on the beach with her sister, Asha. Until the day Asha was taken from her and the sun went out. Forever.
That was two years ago. Myla hasn't been down to the beach – or even left the house – since. Crippling agoraphobia and panic attacks keep her locked inside a nightmare of the day she can never forget. Her main contact with the outside world is online – until she meets Jamie.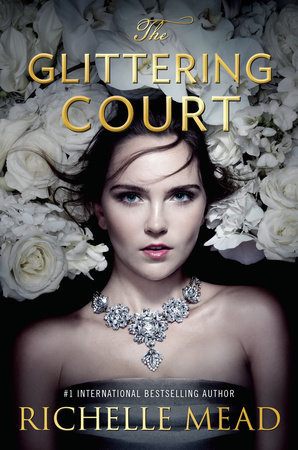 'The Glittering Court' by Richelle Mead
For a select group of girls, the Glittering Court offers a shot at a life they've only ever dreamed of, one of luxury, glamour, and leisure. To high-born Adelaide, whose wealthy family is forcing her into a loveless marriage, the Glittering Court represents something else: the chance to chart her own destiny, and adventure in an unspoiled, prosperous new land across the sea.
After a chance meeting with the dazzling Cedric Thorn, Adelaide poses as a servant to join the crop of impoverished girls he promises to transform into proper ladies. But her familiarity with upper class life comes with a price: she must hide her identity from her new friends, mysterious refugee Mira and fiery former laundress Tamsin, and most importantly, from Cedric himself—even though she's falling in love with him.
'The Smell of Other People's Houses' by Bonnie-Sue Hitchcock
Alaska, 1970: growing up here is like nowhere else.
Ruth wants to be remembered by her grieving mother. Dora wishes she was invisible to her abusive father. Alyce is staying at home to please her parents.  Hank is running away for the sake of his brothers.
Four very different lives are about to become entangled. Because if we don't save each other, how can we begin to save ourselves?
'Knights of the Borrowed Dark' by Dave Rudden
Denizen Hardwick is an orphan, and his life is, well, normal. Sure, in storybooks orphans are rescued from drudgery when they discover they are a wizard or a warrior or a prophesied king. But this is real life—orphans are just kids without parents. At least that's what Denizen thought….
On a particularly dark night, the gates of Crosscaper Orphanage open to a car that almost growls with power. The car and the man in it retrieve Denizen with the promise of introducing him to a long-lost aunt. But on the ride into the city, they are attacked. Denizen soon learns that monsters can grow out of the shadows. And there is an ancient order of knights who keep them at bay. Denizen has a unique connection to these knights, but everything they tell him feels like a half-truth. If Denizen joins the order, is he fulfilling his destiny, or turning his back on everything his family did to keep him alive?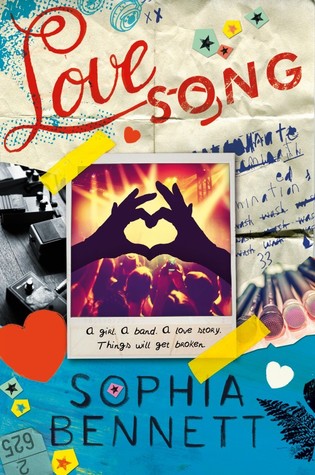 'Love Song' by Sophia Bennett
A million girls would kill for the chance to meet The Point, but Nina's not one of them.
She's the new assistant to the lead singer's diva fiancée, and she knows it's going to suck. She quickly learns that being with the hottest band on the planet isn't as easy as it looks: behind the scenes, the boys are on the verge of splitting up. Tasked with keeping an eye on four gorgeous but spoiled rock stars, Nina's determined to stick it out – and not fall for any of them…
'Hot Pterodactyl Boyfriend' by Alan Cumyn
Sheils is very pleased with her perfectly controlled life (controlling others while she's at it). She's smart, powerful, the Student Body Chair, and she even has a loving boyfriend. What more could a girl ask for?
But everything changes when the first-ever interspecies transfer student, a pterodactyl named Pyke, enrolls at her school. There's something about him—something primal—that causes the students to lose control whenever he's around.
Hot Pterodactyl Boyfriend is about a teen who must come to terms with not being in control of all things at all times, break free of her mundane life, discover who her true self is, and, oh, finding out that going primal isn't always a bad thing.
'We Are Giants' by Amber Lee Dodd
Sydney thinks her mother Amy is the best mom in the world–even if she is a bit . . . different from other kids' parents. As Amy explains it, when she was a girl she got to 48 inches tall and then stopped growing right there.
But when they are forced to move to another neighborhood, things get more difficult for their little family. Sydney and Jade have to get used to different routines, make a whole new set of friends, and deal with the bullies at their new school.
And then there's the whole business of growing up. But Sydney doesn't want to grow up–not if it means getting taller than her mom.
'Kook' by Chris Vick
Fifteen-year old Sam has moved from the big city to the coast – stuck there with his mum and sister on the edge of nowhere.
Then he meets beautiful but damaged surfer-girl Jade. Soon he's in love with her, and with surfing itself. But Jade is driven by an obsession: finding and riding a legendary huge wave no one has ever ridden.
As the weeks wear on, their relationship barrels forward with the force of a deep-water wave – into a storm, to danger … and to heartbreak.
'The List' by Siobhan Vivia
It happens every September– the list is posted all over school. Two girls are picked from each year. One is named the prettiest, one the ugliest.
The girls who aren't picked are quickly forgotten. The girls who are become the centre of attention, and each reacts differently to the experience.
With THE LIST, Siobhan Vivian deftly takes you into the lives of eight very different girls struggling with issues of identity, self-esteem, and the judgements of their peers. Prettiest or ugliest, once you're on the list, you'll never be the same.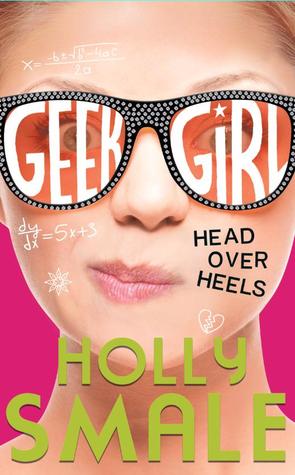 'Geek Girl: Head over Heels' by Holly Smale
Harriet Manners knows almost every fact there is.
She knows duck-billed platypuses don't have stomachs. She knows that fourteen squirrels were once detained as spies. She knows only one flag in the world features a building.
And for once, Harriet knows exactly how her life should go. She's got it ALL planned out. So when love is in the air, Harriet is determined to Make Things Happen! If only everyone else would stick to the script…
Has GEEK GIRL overstepped the mark, and is following the rules going to break hearts all over again?
'The Sign of One' by Eugene Lambert
One for sorrow, two means death.
In the Barrenlands of Wrath, no one dies of old age. Kyle is used to its harsh laws, but the cold-blooded separation of identical twins and execution of the 'evil twists' at the Annual Peace Fair shocks him.
When Kyle himself is betrayed, he flees for his life with the reluctant help of Sky, a rebel pilot with a hidden agenda. As the hunt intensifies, Kyle soon realises that he is no ordinary runaway, although he has no idea why. Fighting to learn the hideous truth, their reluctant, conflicted partnership will either save them – or kill them.
'Maladapted' by Richard Kurti
An exciting, fast-paced thriller that shows the power science has to change not just our lives, but our very selves. Cillian is the sole survivor of a devastating terrorist attack on a packed Metro train. How did he survive when everyone else was killed? Searching for answers with the mysterious Tess, Cillian discovers that his father has links to P8, a group of genetic scientists operating outside the laws of Foundation City. The shocking discoveries he and Tess make at P8's secret hospital start to make Cillian ask not who he is, but what he is.
'What I Thought Was True' by Huntley Fitzpatrick
Gwen Castle has never so badly wanted to say good-bye to her island home till now: the summer her Biggest Mistake Ever, Cassidy Somers, takes a job there as the local yard boy. He's a rich kid from across the bridge in Stony Bay, and she hails from a family of fishermen and housecleaners who keep the island's summer people happy. Gwen worries a life of cleaning houses will be her fate too, but just when it looks like she'll never escape her past—or the island—Gwen's dad gives her some shocking advice. Sparks fly and secret histories unspool as Gwen spends a gorgeous, restless summer struggling to resolve what she thought was true—about the place she lives, the people she loves, and even herself—with what really is.
'Desolation' (Demon Road #2) by Derek Landy
Reeling from their bloody encounter in New York City, Amber and Milo flee north. On their trail are the Hounds of Hell – five demonic bikers who will stop at nothing to drag their quarries back to their unholy master.
Amber and Milo's only hope lies within Desolation Hill – a small town with a big secret; a town with a darkness to it, where evil seeps through the very floorboards. Until, on one night every year, it spills over onto the streets and all hell breaks loose.
And that night is coming.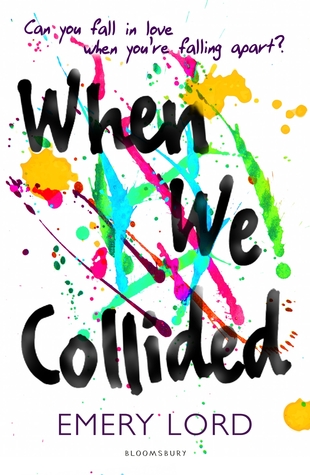 'When We Collided' by Emery Lord
Meet Vivi and Jonah: A girl and a boy whose love has the power save or destroy them.
Vivi and Jonah couldn't be more different. Vivi craves anything joyful or beautiful that life can offer. Jonah has been burdened by responsibility for his family ever since his father died. As summer begins, Jonah resigns himself to another season of getting by. Then Vivi arrives, and suddenly life seems brighter and better. Jonah is the perfect project for Vivi, and things finally feel right for Jonah. Their love is the answer to everything. But soon Vivi's zest for life falters, as her adventurousness becomes true danger-seeking. Jonah tries to keep her safe, but there's something important Vivi hasn't told him.
'The Map of Bones' by Francesca Haig
The Omega resistance has been brutally attacked, its members dead or in hiding. The Alpha Council's plan for permanently containing the Omegas has begun.
But all is not entirely lost: the Council's seer, The Confessor, is dead, killed by her twin's sacrifice.
Cass is left haunted by visions of the past, while her brother Zach's cruelty and obsession pushes her to the edge, and threatens to destroy everything she hopes for.
As the country moves closer to all-out civil war, Cass will learn that to change the future she will need to uncover the past. But nothing can prepare her for what she discovers: a deeply buried secret that raises the stakes higher than ever before.
What are you most excited for? Let us know @maximumpopbooks!