When it comes to talking about periods, we're usually pretty pants. Given the fact that menstruation is quite literally THE MOST NATURAL THING IN THE WORLD, it seems pretty ridiculous that, in 2016, it's still a taboo subject.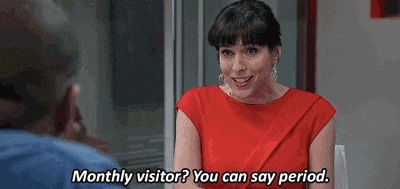 Thankfully though,  an increasing number of individuals and companies are fighting to end the stigma attached to periods. Earlier this year, Bodyform made history when they were the first sanitary towel provider to feature blood in an advert…shocker.
It seems crazy to think that, in the past, period-focused companies considered blood FAR too inappropriate to be featured ads. But that's nothing, because, aside from blood, they've also avoided using sanitary pads in any of their adverts.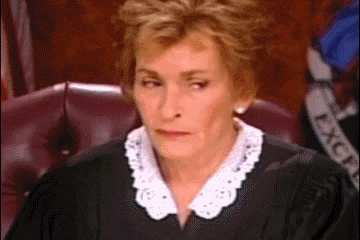 Yep, we feel your pain.
But it looks like Bodyform have come to the rescue once again, as their new ad features an actual, REAL LIFE SANITARY PAD.
And here it is, in all its full glory…
Nothing weird to see there. We don't understand what all of the fuss was about.
In the advert, we see a trapeze artist preparing for an awe-inspiring show. Because said trapeze artist is on her period, she lines her pants with a Bodyform pad to protect herself from leaks while performing gravity-defying stunts.
It's a pretty cool advert, and we think it's definitely proved that sanitary pads are nothing to be scared of. Here's hoping other companies will follow suit, and have the courage to showcase the product they're all so desperate for us to buy.
What do you think of the ad? Are you a fan, or do you think it could be more realistic? Let us know your thoughts by tweeting us @maximumpop.