Little Mix have had some cracking singles in their time all 11 of them, yes ELEVEN. But which is your favourite? We set you the highly difficult task of voting for your one and only LM jam and you did just that!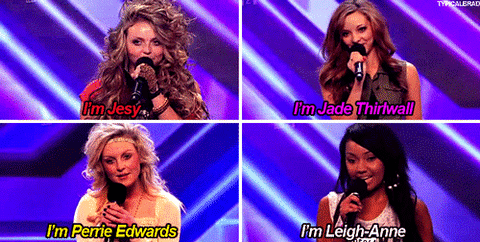 Coming in at third place is… 'Salute'.
Pipping 'Salute' to the post by just ONE VOTE in second place is… 'Move'.
And the winner is… with a whopping 100 more votes…
It's only blooming 'Black Magic'.
As if we needed another excuse to listen to it another 27 times.
Are you excited for 'Get Weird' and all the other possible new singles we'll get from the girl? Come and share your thoughts over on @maximumpop or not, we don't mind.