KAKAH!!!!!!  The birds have attacked!
These wings sure won't be flying anymore.
Thousands of unsuspecting Londoners were left fearing for their sanity last night as they were overcome by the spellbinding beauty of Birdy's live performance. The 19-year-old singer performed an incredible 22 songs, proving that she is not only one of the best performers of her generation, but also the one who gives listeners the most bang for their buck.
The avian singer has a reputation for being shy and retiring (and for wandering around fields with yearning looks…)
But MP! ain't no mug. We had identified Birdy as a potential threat to security when she broke the nations hearts in the Radio 1's Live Lounge.
Our suspicions were further raised when we interviewed her about her new album. Birdy admitted that she "grew up quite feral in the countryside" and that she preferred the 'Macarena' to the 'Hokey Cokey.' What kind of feral monster prefers the 'Macarena'?!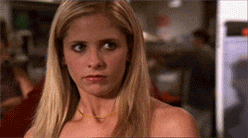 Our worst fears were confirmed last night when the singer took to the stage in a Japanese-inspired Kimono in keeping with the theme of her third album 'Beautiful Lies' and proceeded to call upon a herd of wild horses. See for yourselves.
#wildhorses run in @birdy #londonroundhouse #birdytour pic.twitter.com/PrtMrkUTKn

— Maximum Pop! (@maximumpop) May 10, 2016
After this onslaught ceased she made controversial claims about only skinny people finding love. Meghan Trainor would NOT BE HAPPY.
.@birdy skinny love is the only love we need. Hello from London Roundhouse. #birdytour pic.twitter.com/W8YLBNlArF

— Maximum Pop! (@maximumpop) May 10, 2016
Then she used her bird song to call down her avian pals from the sky to give everyone Birdy flu. Now we are infected, there is no escape.
.@birdy If these wings could fly for the rest of our lives #birdytour #londonroundhouse pic.twitter.com/GqRIKGn6Op

— Maximum Pop! (@maximumpop) May 10, 2016
London has fallen. It's too late for us, but save yourselves. Gaze upon Birdy with fear.
There is no mercy in those eyes.
Tweet us @maximumpop if you've been infected by Birdy flu. We'll be keeping your heads up because people help the people find shelter (could there BE any more puns!)