Well, we're in 2016 already. That went quick, and 2015 was a big year for music, espesh for 1D.
Anyway, we've got the Top 10 official singles of 2015, can you guess who made it?
Number 1 is deffo the most obvious and if you're thinking Adele, you're wrong. It's 'Uptown Funk' by Mark Ronson ft Bruno Mars, duh! It was released in Nov 2014 and has sales of 2.25 million.
Coming in at No 2, it was that summer smash 'Cheerleader (Felix Jaehn Remix)' by OMI. It entered the charts in Jan 2015 at 96 but didn't hit the big time until May.
Hozier begged us to take him to church with 'Take Me To Church', and it worked he managed to bag the third best-selling song of the year.
Ellie Goulding slayed 2015 with 'Love Me Like You Do' for the '50 Shades of Grey' movie landing her in fourth place. By the end of 2015 the song notched up 1.19 million combined sales. WOWZA
Ending the Top 5 is 'See You Again' by Wiz Khalifa ft Charlie Puth, we're sure we'll be seeing a lot more of them in 2016. This song was actually a Fast & Furious 7 tribute to the late Paul Walker and came just behind Ellie in the end of year singles with 1.17 million sales.
The woman we've all been waiting for, Adele comes in at number 6 with 'Hello' and despite being released a little over 2 months ago, it's placed pretty high up! 'Hello' also broke records as the fasting selling single of 2015, the biggest Number 1 single in 3 years (It shifted 333,000 copies in the first week!) and setting a new one-week streaming record of 7.32m streams, phew.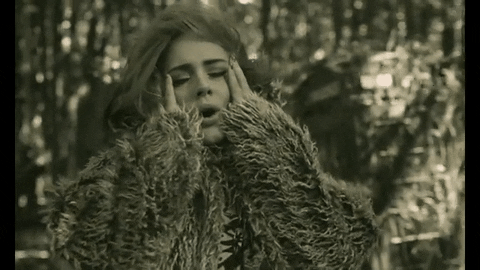 'Lean On Me' from Major Lazer ft MO and DJ Snake hits No 7 in the list. Our bae, James Bay comes in at No 8 with 'Hold Back The River' and our other bae Justin Bieber takes a hold of No 9 and No 10 with 'What Do You Mean' and 'Sorry', what a year for the Biebs!
You can check out the full Top 40 to see if your faves have hit in top here.