Ahead of the release of their first ever movie 'Untold and Untrue' this Friday (excited much?), we jumped on the phone with Beau and Daniel from The Janoskians to chat about the movie, their upcoming UK tour and find out just how much they know about Britain in a game of True or Untrue. Yes, it's True or False but we change the name to fit with the movie title, ALRIGHT?
Your movie Untold and Untrue is released this Friday, what can you tell us about it?
Daniel: We can tell you to watch it with an open mind. It's definitely something that you've never seen before. We wanted something that would sum up the Janoskians.
Beau: We wanted to show something that's not twelve minutes long, that's not a YouTube video so we wanted to go down the path of a documentary to open up our careers and childhood but we didn't want to do it like One Direction or Justin Bieber so we took a spin off that and came up with the mockumentary to give it a comedy edge as well.
You're coming back to the UK for a new tour which begins next week, how is it different from other Janoskian live shows that we've seen?
Daniel: We're super excited. We've been rehearsing for a few weeks now and adding all sorts of acts and skits and music and parody songs. Yeah, we're really excited.
Beau: You can expect more stunts and more choreographed music because we've rehearsed for longer now.
How does playing live in the UK differ to other places you play around the world?
Daniel: The UK's always the craziest place. We go there and there's always fans waiting outside our hotel to the point where we can't leave the hotel, and we get fans running on stage and we've had parties that have gone crazy.
Beau: Yeah, we're a lot more famous in the UK than we are anywhere else and the support is a lot more stronger. I know people might think we're just saying that the UK's the craziest but it actually is, we've been there firsthand. We've had almost scary experiences, but we love it.
Daniel: Almost scary? It WAS scary at Hyde Park.
Because the movie's called 'Untold and Untrue', we're going to play a game where we read statement about Britain and British history and you have to tell us whether you think it's True or Untrue.
King Henry VIII's corpse exploded at his funeral.
Both: Untrue.
That's right, it was untrue. 
King Henry III owned a polar bear which used to swim in the River Thames.
Daniel: True.
Yep, it's true.
You must wait 24 hours before reporting a missing person to the police in Britain.
Beau: True.
No, it's untrue.
Daniel: How long do you have to wait?
You can do it as soon as you think somebody's missing.
When you reach your 100th birthday, you receive a personalised card from the Queen.
Beau: Yeah, yeah, yeah, that's true. Because we're in the Commonwealth, we actually had a friend who's grandma turned 100 and she got a letter from the Queen. It was so cool.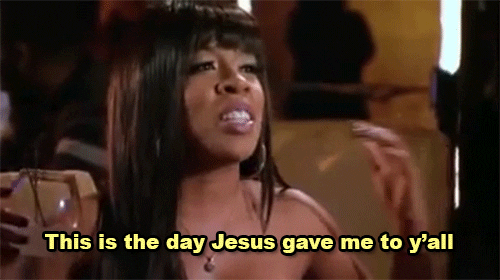 It is an offence to be drunk and in charge of a cow in Scotland.
Daniel: What the hell? Scots are pretty crazy so I'm going to guess true.
Beau: I'm gonna go with false.
It's true.
Daniel: YES! Scotland, you're f***ing mental.
The first person to be fined for speeding was driving 8mph.
Beau: Was that on a horse or what?
No, it was in a car.
Both: False.
It was true. They were driving in a 2mph zone.
Beau: I KNEW IT! I WAS GONNA SAY IT!
Just like humans, British cows moo in regional accents.
Daniel: Ha, false.
Beau: Yeah, I'm going false.
Scientists seem to believe it's true, I don't know if there's anyway of proving it.
Beau: F**k off… No way! How do they moo?
Daniel: Like *attempts British accent* moo?
5 year olds are legally allowed to drink alcohol at home in Britain.
Beau: Are you serious? That has to be false.
Daniel: Yeah, false.
It's true.
Daniel: No! Really?
Bearded men had to pay a special tax in the 16th century.
Beau: False!
True.
Daniel: Ohhhhh…. I'm going for true next.
In 1950, parts of London was temporarily nine feet deep in horse manure.
Beau: False.
Daniel: True.
Beau: There weren't that many horses in the olden times.
It's untrue.
Beau: Yeahhhhh!
During the First World War, British spies used semen as invisible ink. 
Daniel: Shall we say true?
Beau: I don't know… no.
Both: False.
It's was true.
*Both gasp*
Finally, it is illegal to be drunk in a pub in the UK.
Daniel: False.
Beau: True.
It's true.
Daniel: I sucked at that.
'Janoskians: Untold and Untrue' is out this Friday. Pre-order here.