If you're after the writers of tomorrow – the talent of the future – then look no further. We've got the shortlist for BBC's Young Writers Award 2016 and you'd be crazy if you didn't want to read all of these.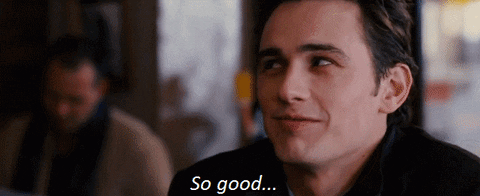 Juno Dawson, YA author and one of the judges, said "Picking a winner is going to be tough" and we totally don't blame her. There's some serious talent at play here!
Here's the lucky 5:
'Liar, Liar' by Sumner Brook, 19, is a surreal, mystical story which explores the moral notion of "misdeeds reaping just rewards". Sounds epic.
'Life in Reverse' by Rebekah Cohen, 16, is inspired by Shakespeare's 'Seven Ages of Man' and is all about the side effects of dementia and the unravelling of the mind as it progresses. Sad!
'Ode to a Boy Musician' by Lizzie Freestone, 14, is full of beautiful, poetic language to drift away on as the titular character is set free through music, inspired by Lizzie's household piano.
'The Good Son' by Hilla Hamidi, 17, is a gripping, vivid read where childhood memories and the reality of being an adult clash ferociously, inspired by Seamus Heaney's 'Digging'.
'Innocence Lost' by Alan Taylor, 17, is inspired by the movie 'The Revenant' and the classic novel 'Things Fall Apart' by Chinua Achebe. It's a moving, atmospheric coming-of-age tale as a boy comes to terms with his manhood but, of course, there's one hell of a twist.
If that isn't enough to whet your appetite, you can check them all out in full on the BBC Radio 1 website. Definitely worth a read.
Unfortunately we're all going to have to wait until Tuesday October 4th from 7:15pm to find out who'll be taking the crown. The winner of The Young Writers' Award will be announced at the BBC National Short Story Award ceremony, along the winner of that lovely comp too, and it'll all be broadcast live on BBC Radio 4's 'Front Row'.
Don't miss it! And if you want to hear the winning Young Writer's story read aloud on radio, that'll be happening at 11pm on BBC Radio 1's Huw Stephens show.
Which one do you think deserves the #1 spot? Let us know in the comments below or tweet us about it @maximumpopbooks – don't forget to include #BBCYWA.