If you've ventured into the wonderful world of Twitter today, you'll probably have noticed that #BatmanDay is trending.
"But what is this mysterious day which has popped up out of nowhere?", we hear you ask. Well, we can tell you – it's actually Batman's 77th birthday.  Aw, happy B-day, B-man.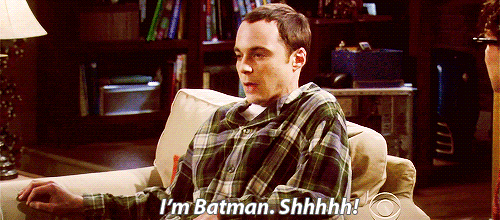 Because 98% of the world have kept this historical day under wraps until today (we're not sure why, either), we've not been able to whip up a cake IN TIME. So, to celebrate, we thought it would be a good idea to browse the web for all of the wonderful Batman-esque accessories on offer.
Because if we can't treat the guy himself, we may as well celebrate such a milestone by buying ourselves a load of nice stuff, right?
1. Batman Enamel Badge
2. Sterling Silver Ring
3. Batman Bracelet
4. Batman and Robin Earrings
5. Batman Hero Band
6. Batman Keyring
7. Batman Nail Decals
8. Batman Vinyl Earrings
9.  Batman Bow
10.  Batman Choker
11. Batman Midi Ring
12.  Beaded Batman Keyring
13. Batman Headband