Autumn is 100% here and we're ready to celebrate with a roaring fireplace, cosy blanket and a Pumpkin Spice Latte or two.
Autumn is seriously the best time of the year: fact. Even Zoella agrees. But what is it that we love so much? Is it the insane fashion or the cosy reads we can settle down with? Sweater weather or hot chocolates topped with marshmallow and cream?
We've got a whole bunch of autumn obsessions so snuggle down with an oversized jumper and find out the 16 things you need to get on to this season.
1. Bonfires
There's no warmer feeling than standing in front of a roaring bonfire on a cold October evening, maybe with a marshmallow or two to roast.
Note: spooky campfire stories optional.
2. Pumpkin spice lip balm
If you didn't see, pumpkin spice lip balm is a literal thing that exists in the world and we need some in our lives right this second. What could be better than buttering up our inevitably dry lips with this delight?
It's like our fave autumnal Starbucks order on our lips.
3. In fact, pumpkin spice EVERYTHING
If lip balm isn't your thing, check out this insane highlighter from FeatherRiverBody. It won't break the bank, has great pigmentation, and of course means you and that 10/10 Starbucks order can match all day every day.
4. Having the scent of autumn in your home 24/7
What's that amazing smell? Oh, it's only Yankee Candle's new Harvest Time range of course. We can only imagine what 'Autumn Nights' and 'Ebony & Oak' smell like but, knowing Yankee's track record, we KNOW they'll be heaven in a pot.
5. Jumping in piles of crunchy leaves
Jump, jump with reckless abandonment like the 5 year old you secretly are.
6. Primark's AW2016 range
Great clothes for cheap prices? Yes please.
This year's Autumn-Winter collection straight from the shelves of Primark is filled with dark tones, cool prints, and fab florals. We're pretty much in love tbh and we haven't even seen it IRL yet but we know we're going to come away from the store with empty purses.
Worth it? Definitely.
7. Vamptastic dark lipstick
Red, purple, black or brown, it's time to put away the pinks and nudes in favour of the blood-thirsty reds and deep plums.
We're loving bold lipstick atm. Short evenings and frosty mornings are perfect to debut these darker shades and, while spring might've had us pretty in pink, we can't wait to slay in red.
8. Salted caramel season
Just like pumpkin spice, autumn brings our second favourite taste back to stores: salted caramel.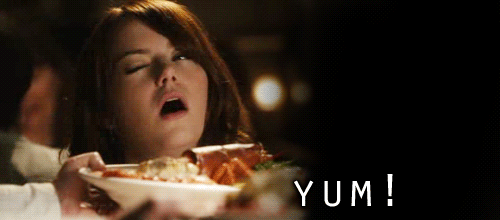 We're not obsessed we're not obsessed we're not obsessed (Okay, maybe we are. Just a little.)
9. Cute autumnal phone cases
Listen, we love our iPhone so much you can hardly blame us for wanting a case for every season.
Here's one we found on KarinBijlsma's RedBubble shop that we're head over heels in love with. If this isn't the ultimate autumnal case we don't know what is! We want everything from her store tbh because it's full of foxes, owls, and nature galore.
10. Sweater weather is calling
We love our thick knitted jumpers so much that Joey is pretty much us:
We're so desperate to get our use out of them that we are 100% willing to wear them all at once. Get on our level, MP!ers.
But srsly, there's nothing better than wrapping up in an oversized jumper once the colder weather hits is there?
11. Hot chocolate with all the extra goodies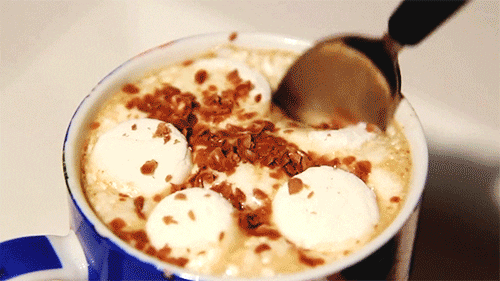 Because plain hot chocolate isn't enough. You need the froth and you need the marshmallows and you definitely need the chocolate sprinkles on top. These are needs not wants and we got yo back because we're here to attest, once and for all, that this drink is HEAVENLY!
If you're really feeling like you should #treatyoself, you might fancy sticking a chocolate wafer in the top too. Mmmmmm.
12. Toffee apples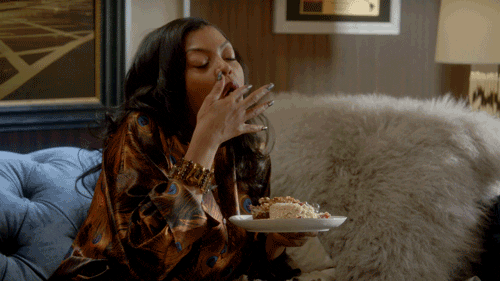 Another foodie love. Another autumn obsession. Two words: toffee apples. Good and bad for you all in the same bite.
Bonfire night isn't bonfire night without a toffee apple.
13. Halloween
Get ready for the spoopiest time of year, All Hallow's Eve! Our #1 autumn holiday where things get crazy, spooky, and out-of-this-world cool.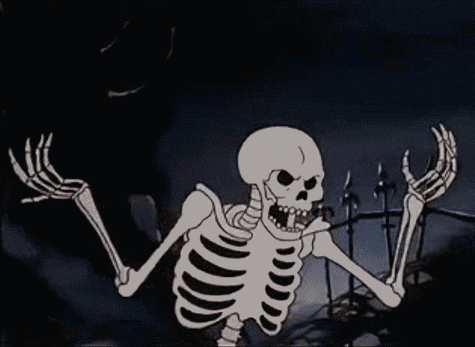 Dress up like your fave, go to a party in a scary haunted house or just stay home and binge on candy – it's all top fun.
14. Pumpkin carving
Speaking of Halloween, we have to admit we totally haven't grown out of the pumpkin carving tradition whatsoever. We might not be particularly good at it but you can't deny it's a pretty fun way to get in the spooky mood every October.
15. Coats, scarves, and other woolies
We won't be whipping them off like Sherlock but we'll definitely be pulling them out of their boxes to get ready for the cold weather ahead *Shivers against the wind*
16. Autumnal homeware
Is it acceptable to redecorate your entire house to fit with the seasons? You totally can't blame us for wanting to when duvet covers like this exist in the world.
Look at it. Just look at it. We want to design our whole house around a red and brown colour scheme now but we're not sure our mum will totally go or it. Damn. And it would look so good too…
What is your autumn obsession this year? Let us know @maximumpop!