So loads of celebs have been taking snaps in front of wings and posting them on Instagram, it's all for #WhatLiftsYou and The Global Wings Project.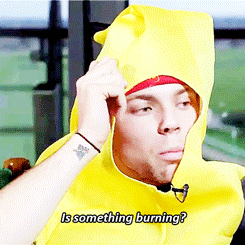 Pop stars and movie stars and just stars have been uploading them left right and centre, Taylor Swift and Vanessa Hudgens uploaded theirs all the way back in 2012.
Since then Bella Thorne, Victoria Justice, Joey Graceffa and  Ashton Irwin have jumped on the wing wagon and posted snaps of themselves as angels.
They are both projects that started out quite differently for different reasons. Watch artist Kelsey Montague in action below!
You can check out more about The Global Wings Project by typing that into YouTube.
We didn't post the video on here because it's quite upsetting but if you wanna know more like T swizzle and Ashton then you can check it out.