5 Seconds of Summer played their first ever headline gig last night and drummer Ashton Irwin rocked so hard that he chipped a tooth. LOL.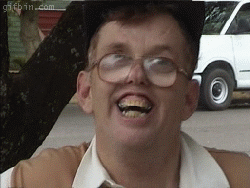 Ashton took to Twitter to announce the tooth news and said it was a gig he'd never forget. Neither will his dentist.
"Headlined our first ever stadium tonight! It felt so special and such an incredible crowd of fans and music lovers…Chipped a tooth tonight, I went hard out lol… Thank you Hershey park, it was a night I'll remember forever."
Calum seemed to enjoy himself too, which is always a good thing: "All 24,000 of you ROCKED tonight. Thank you for giving our first 'stadium' show."
Hope your mouth isn't hurting too much, Ash.