What happened to female empowerment?! What happened to women respecting other women? It can't have already stopped before it had really begun, surely?
Well, if you're looking at Lindsay Lohan, the answer is probably yes…
Ariana Grande is doing pretty well at the moment. After having won 'Artist of the Year' at the MTV AMAs, she's now settling into rehearsals for NBC's production of 'Hairspray Live'.  You know, just doing a bit of everything like the total superstar she is.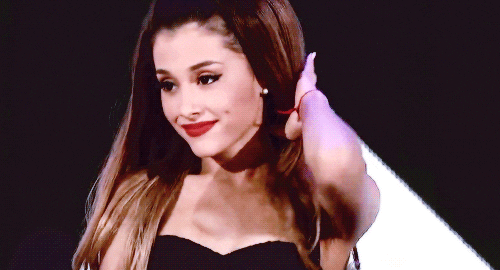 Ariana's been posting a few selfies recently looking fabulous as her character, Penny.
However, Lindsay Lohan has commented on THREE of Ariana's photos and with the words 'too much makeup'.
Why can't everyone just get along? Of course, Arianators were quick to defend the singer.
It is likely that Ariana is wearing a lot of makeup because she is on set, but we don't understand why Lindsay commented the same thing on three different photos. It's one thing to throw subtle shade, and another to actually say something… Why can't women just celebrate each other's success? First, Miley Cyrus and Nicki Minaj, then Katy Perry and Taylor Swift – come on girls, you can do better!
Neither Ariana nor Lindsay have commented on the incident.
What do you think? Will there ever be a time when women can truly be happy for others? Let us know in the comments below!