With a surname like Grande, it seems kind of ironic that Ariana is is so pint-sized. But being the petite goddess that she is, it comes as no surprise to hear that she's gone and got herself two brand-spanking-new tiny tattoos; and, as you'd expect, they're *seriously* cute.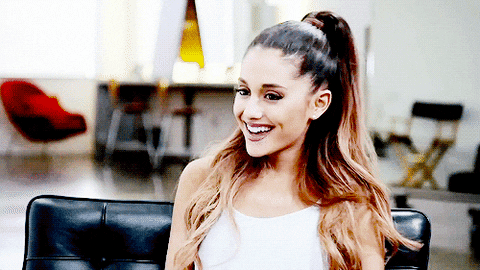 She's already got a fair few tattoos, and all of them are super lovely, but these could possibly be the best ones yet.
Ariana revealed her new works of art on Snapchat (because, where else would you celebrate such a momentous occasion?), and the world instantly fell in love.
First up, was a tiny black 'A', on Ariana's thumb.  On Snapchat, she said, "I got [the A] for my best friend slash for myself" (her bff is Alexa Luria, by the way). *swoon*
And if that wasn't cute enough, Ariana's second little work of art (and our favourite), was the symbol for women.
The 'Dangerous Woman' singer is no stranger to voicing her feminist opinions (remember the time she shut down those sexist radio presenters?), so we're super happy to see her standing by her views when it comes to getting tattooed.
Pretty rad, right?
We're *seriously* excited to see what tattoos Ariana will opt for next, but, in the meantime, we're off to go and top-up our Pinterest boards with tonne of ink-inspiration.
Which of Ariana's tats do you like best? Let us know by tweeting @maximumpop.