As part of MP! big book month, we want to give you the chance to read Holly Bourne's fantastic 'Am I Normal Yet?', one girl's daily struggles with OCD and, quite frankly, just being a teenager. Woven with themes of feminism, friendship, relationships and mental health issues, Holly Bourne writes books you'll think are meant specifically for you.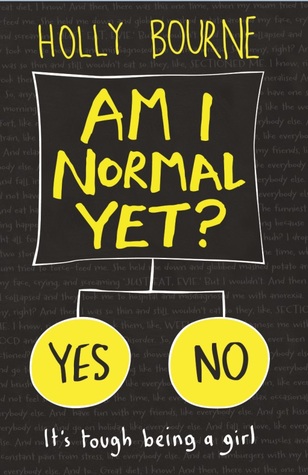 "All Evie wants is to be normal. She's almost off her meds and at a new college where no one knows her as the girl-who-went-crazy. She's even going to parties and making friends. There's only one thing left to tick off her list…
But relationships are messy – especially relationships with teenage guys. They can make any girl feel like they're going mad. And if Evie can't even tell her new friends Amber and Lottie the truth about herself, how will she cope when she falls in love?"
Check out the FREE extract below, and let us know what you think @maximumpopbooks.
Grab your copy of 'Am I Normal Yet?' here.
More bookish articles?